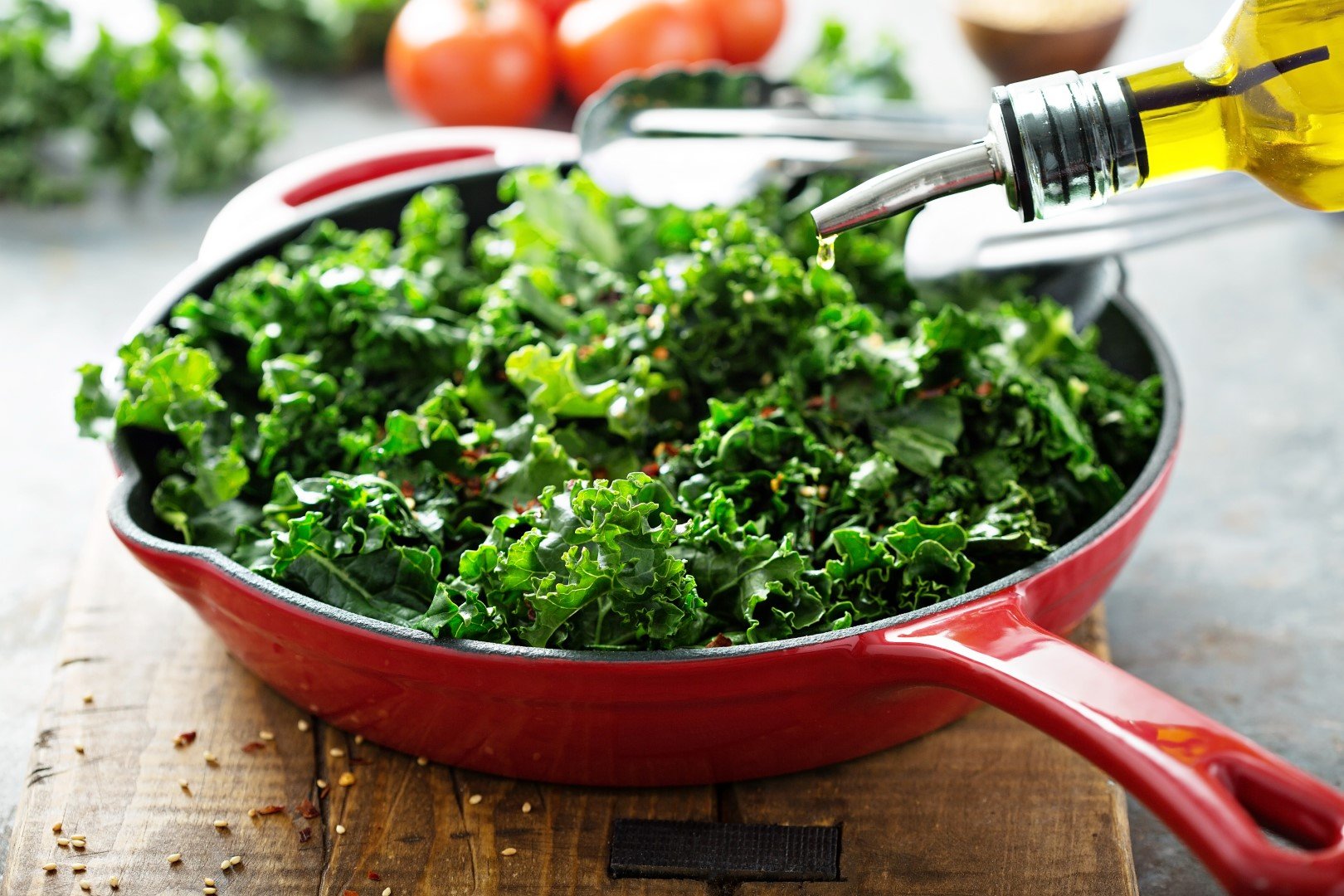 The Sirtfood Diet is the latest diet trend that has been credited with slimming down the physiques of celebrities such as Adele. What is a Sirtfood and what part does olive oil play in the Sirtfood Diet?
'Sirtfoods' are foods that activate activate sirtuins[1] – genes which keep us young and slim by instructing the body to repair and rejuvenate our cells. Extra virgin olive oil has been identified as a top sirtfood due to two antioxidant polyphenols found in abundance in in EVOO -- oleuropein and hydroxytyrosol.
The health benefits of oleuropein and hydroxytyrosol have been researched for decades with researching showing they can help protect against heart disease and cancer[2]. According to promoters of the Sirtfood diet, extra virgin olive oil can stimulate sirtuins to burn fat and increase muscle mass.
According to nutritionists Aidan Goggins and Glen Matten, who created the diet, other top Sirtfoods include arugula, buckwheat, capers, celery, chilies, cocoa, coffee, garlic, green tea, kale, Medjool dates, parsley, red endive, red onion, red wine, soy, strawberries, turmeric and walnuts. If you are interested in experimenting with the Sirtfood diet, incorporate these foods in your diet with extra virgin olive oil. Goggins and Matten also recommend 30 minutes of moderate activity, 5 times a week.
The diet has been criticized for being gimmicky but everyone can benefit from consuming more antioxidant and polyphenol rich foods (aka superfoods) such as extra virgin olive oil. All of the foods identified on the Sirtfood diet have demonstrated heath benefits in previous research because they reduce inflammation.
If you are looking to lose weight and enjoy the benefits of eating foods that will activate sirtuins, we encourage you to check out articles previously published on our website about the Mediterranean Diet which incorporates many of the same foods as the Sirtdiet without the extreme calorie restriction. Whatever path you choose, make sure that extra virgin olive oil plays a part in your weight loss plan.
[1] Sirtuins: guardians of mammalian healthspan (July 2014)
[2] Effects of the Olive-Derived Polyphenol Oleuropein on Human Health (October 2014)