With its emphasis on heart-healthy olive oil, the Mediterranean Diet has once again topped the list of best diets in the world, as ranked by US News & World Report. This year, the title comes with additional accolades, as the adjudicating panel of experts also rated the Med diet #1 in 5 additional categories including easiest to follow, and the best for heart health and diabetes.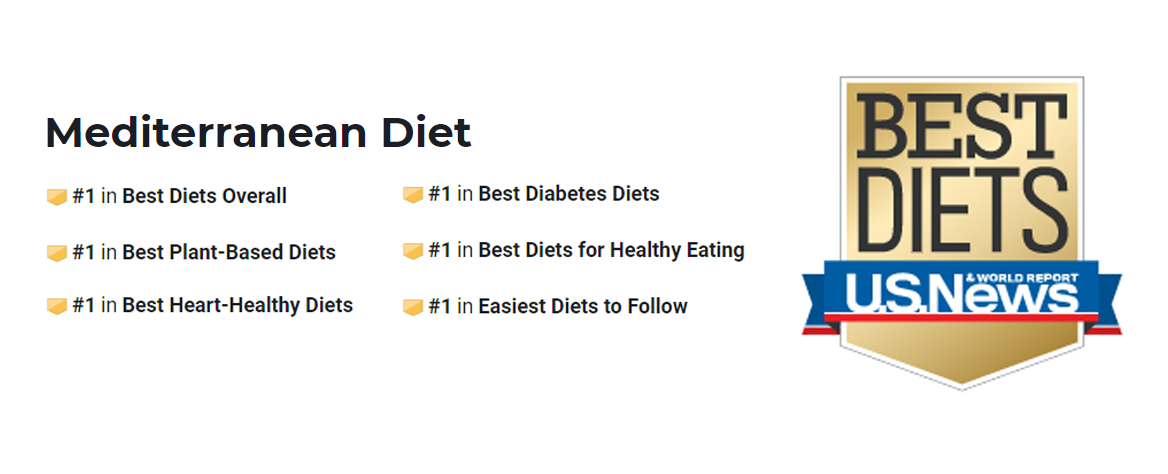 According to the experts at US News & World Report, followers of the Mediterranean diet can avoid chronic disease while losing weight. The panel included 27 scientists, physicians, and nutritionists who confirmed the health benefits of the Mediterranean Diet which include:
include improved cognitive function [1]
decreased risk of heart disease [2]
reduced risk of certain types of cancer [3]
improved control of blood sugar [4]
The Mediterranean Diet is also recommended by the American Heart Association (AHA).
Since the Mediterranean Diet does not focus on eliminating foods or food groups (other than replacing less healthy fats with delicious olive oil), adherents find it much easier to stick to. Plus, with over 22 countries bordering the Mediterranean Sea, cuisine choices abound; you can try everything from spicy Moroccan stews to savory dishes inspired by the south of France. You could easily dine on Mediterranean meals for a month and never repeat a recipe.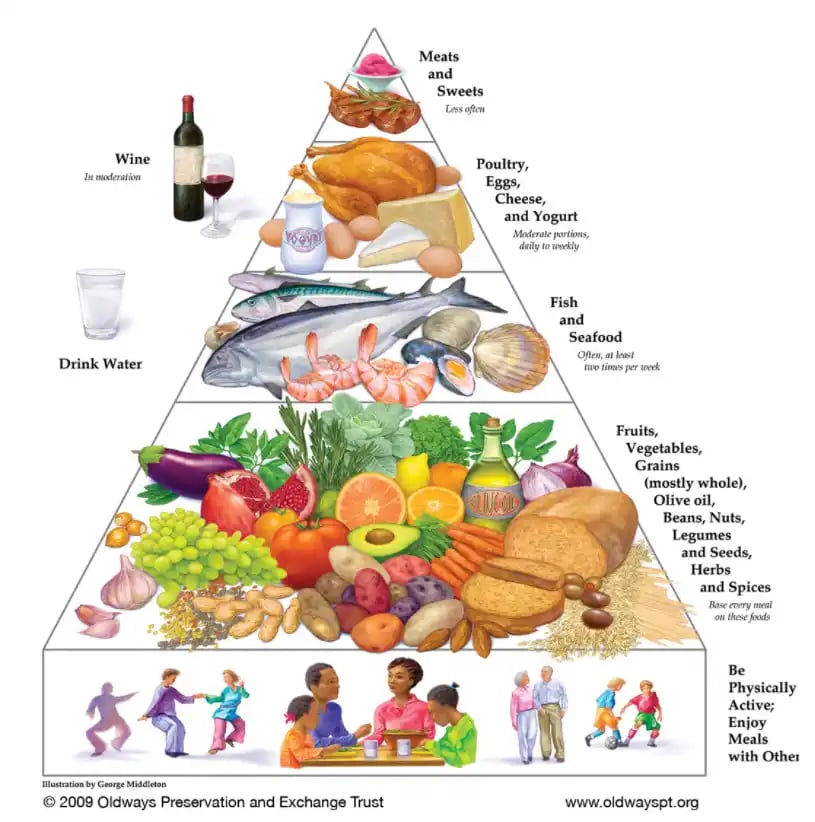 In addition to copious amounts of olive oil, the building blocks for the Mediterranean diet include legumes, nuts, and seeds; these foods deliver plenty of proteins and fats to make you feel sated longer and help quash cravings. Despite the fact that the diet is relatively high in fat, the Mediterranean diet has been found to be more effective than low-fat diets for treating atherosclerosis and for weight loss. In fact, in an important recent study, Marta Guasch-Ferre, Ph.D. of the Harvard T.S. Chan School of Public Health assured that "no scientific evidence supports the notion that eating more olive oil is associated with weight gain." [5]
Want to get started eating the Mediterranean way? We recommend the 4-Week Mediterranean Diet program offered by Oldways. You can download a free 28-page menu plan book and for support, join their Facebook group. The Culinary Institute of America also provides an excellent guide on incorporating olive oil into a plant-forward diet.
You can also find recipes on our website including Farro and Grilled Vegetable Salad with Herbs, Zucchini Pancakes, and Cod Sautéed in Olive Oil with Fresh Tomatoes.
[2] ncbi.nlm.nhi.gov
[3] ncbi.nlm.nhi.gov
[5] cnn.com