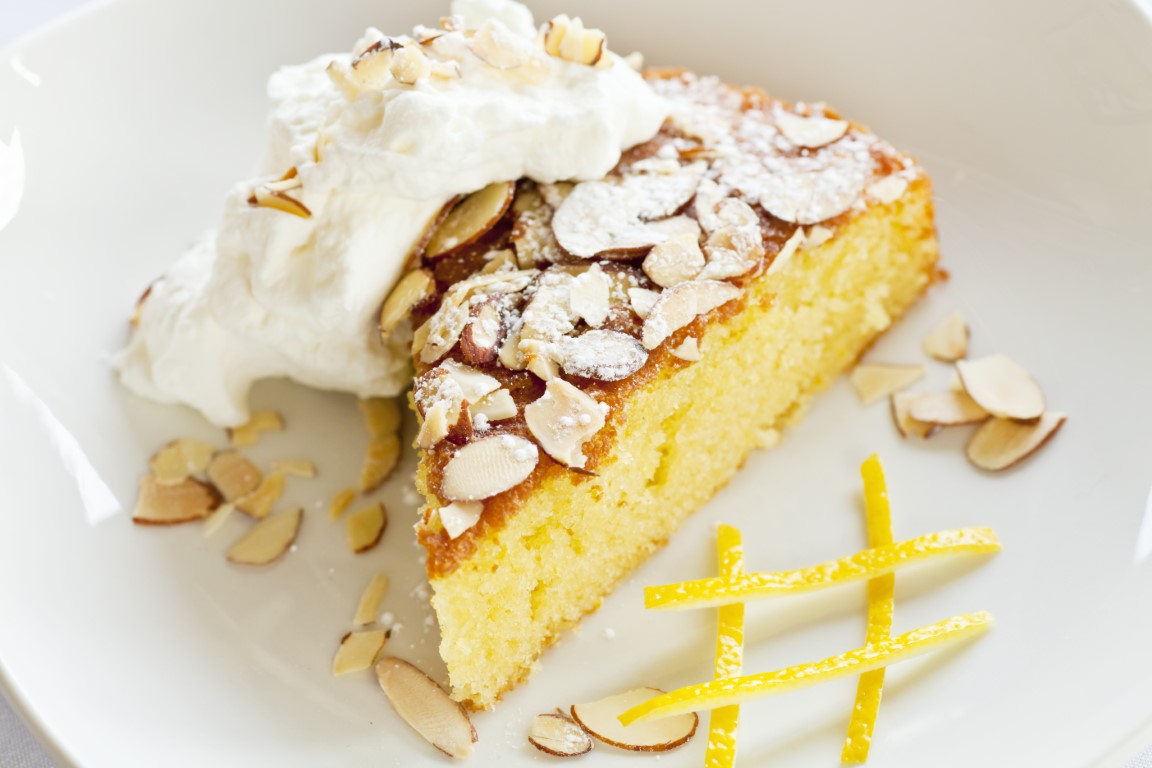 From sourdough starters to fruit-filled pies, home baking has exploded in popularity. Still-life photos of freshly baked loaves, muffins and cakes have replaced fancy restaurant images in newsfeeds and sales of baking products have surged. Over the past two months, global sales of flour are up over 160%. [1]
Home cooks everywhere are turning to baking; the methodical process with its focus on timing and measurement, along with the physical aspects of folding and kneading, requires your full attention and can provide significant stress relief. The Los Angeles Times recently reported that the current trend has a precedent; researchers noted a similar spike in interest post 9/11. [2]
Baked goods created with olive oil have a wonderfully moist texture and a robust flavor profile that works well for variety of recipes. Baking with olive oil is on trend with Instagram celebrities such as Kourtney Kardashian who gifted an olive oil cake to he sister Kylie Jenner for Mother's Day. The cake was made by Little House Confections in Los Angeles. If you would like to try making your own, we have a recipe to make a "Bomb Ass Olive Oil Cake" at home.
If you are interested in #homebaking with olive oil, we've pulled together three of our favorites here.
Sourdough English Muffins
Recipe adapted from Eileen Gray | Baking Sense
Put that newly created starter to good use on these tasty, breakfast treats.
Ingredients:
1 cup active sourdough starter (100% hydration)
3/4 cup warm water
1 cup whole milk, warmed to 110°F
5 cups all-purpose flour
¼ cup honey
1/4 cup olive oil
2 teaspoons salt
cornmeal
Directions:
In a stand mixer or large bowl, combine the starter, milk, water and 2 cups of flour. Mix until combined; low speed is best. Cover and set aside for 30 minutes.
If using a stand mixer, swap attachments and use the dough hook. Then, add the honey, oil and salt and mix to combine. Add the remaining flour and knead until the dough clears the sides of the bowl and clings to the hook. Continue to knead the dough for and additional 3 minutes. If mixing these by hand, add flour until you can no longer stir and then transfer to a floured surface to finish kneading.
Once kneaded thoroughly, place the dough in an oiled bowl and turn it once to coat it. Then, cover the bowl and set it aside at room temperature.
After 30 minutes uncover the bowl, lift one side of the dough over into the middle of the dough. Repeat with the other three sides of the dough then flip the dough over. Cover the bowl and after 30 minutes repeat the procedure, covering when done.
60 minutes later, repeat step 4 and recover. After an additional 60 minutes, repeat step four again. By now the dough should be lively, elastic and airy. If the dough is not active, give it another hour or two at room temperature.
Turn the dough from the bowl and knead briefly to form a smooth ball. Lightly sprinkle your work surface with cornmeal. Roll the dough to 3/8" thick. Cut muffins with a 3" biscuit cutter. Gather up the scraps and re-roll them; continue cutting to use all the remaining dough. This should produce 14-16 muffins. Cover the pan and let the muffins rise until almost doubled in volume, about 1 hour.
Preheat a griddle or cast-iron pan over medium-high heat. Reduce the heat to medium-low and lightly oil the pan.
Using a fork, score the perimeter of the muffins, this will create the nooks and crannies English muffins are known for.
"Bake" the muffins for about 8 minutes on each side until well-risen and deep golden brown. Adjust the heat as needed to prevent burning. Cool on wire rack. To serve, split and toast.
Pumpkin Olive Oil Quick Bread
Recipe by Agatha Kulaga and Erin Pantinkin | Ovenly
This rich and flavorful loaf makes for a perfect coffee break treat. Even better, this recipe makes enough for two loaves.
Ingredients:
3 ½ cups all-purpose flour
2 teaspoons baking soda
1 1/2 teaspoons salt
1 teaspoon ground nutmeg
1 teaspoon ground cinnamon
1 teaspoon ground cloves
1 teaspoon ground ginger
1/2 cup unsalted butter
3 cups sugar
2 cups pumpkin puree, canned or homemade
2/3 cup water
1/2 cup olive oil
4 large eggs, room temp
Raw pepita seeds and raw sugar for garnish
Directions:
Preheat oven to 350 degrees Fahrenheit and grease two 9×5 inch loaf pans with softened butter and dust with flour.
In a medium bowl, combine the flour, baking soda, salt and all the spices. Set aside.
In a small saucepan, melt butter over low heat and set it aside to cool.
In the bowl of a stand mixer fitted with a paddle attachment, blend the sugar, pumpkin puree, water, olive oil, and melted butter until smooth. With the mixer on medium-low, add the eggs, 1 at a time, and mix until well combined.
Add the flour mixture in 3 batches, mixing on low speed to combine between additions. After the third addition, mix for 15 seconds to ensure the batter is thoroughly combined, with no flour clinging to the sides.
Split the batter evenly between the 2 prepared loaf pans. Top with the pepita seeds and raw sugar.
Bake for 60 to 65 minutes, or until a toothpick inserted in the center of the loaf comes out clean.
Gluten Free Roasted Garlic and Rosemary Bread
Recipe by Whole Lotta Oven
No wheat, no problem! This recipe produces a delightful, crusty loaf that pairs well with your favorite Mediterranean dish.
Ingredients:
1 whole head of garlic
1 tablespoon olive oil, plus more for brushing
3 cups all-purpose, gluten- free flour
1 teaspoon salt
1/2 teaspoon dry active yeast, not instant
1 1/2 cups warm water
2 Tablespoons fresh rosemary, minced
Directions:
Preheat oven to 400° degrees
Slice off the top of the garlic bulb to expose all of the cloves, drizzle with 1/2 teaspoon olive oil, wrap in foil, place on rack in the oven for 40 minutes
Remove from oven, open the foil and let the garlic cool until it is ok to handle
Over a small bowl, squeeze the garlic bulb; all the cloves should fall out easily
Using a fork, mash up the roasted garlic leaving some chunks
In a large bowl, combine flour, yeast, salt and rosemary
Stir in the mashed garlic and slowly pour in the water. Fold the dough continuously until well combined
It is likely the dough will be really sticky, don't worry!
Cover loosely with a cloth towel and set aside for 10-24 hours
Place oven rack in the middle and preheat to 400°
Place a cast iron pot in the oven with the lid on for 30 minutes. It needs to be hot before you place the dough in it.
Remove from oven, add a little olive oil to the bottom to prevent dough from sticking
Throw the dough in to the bottom of the preheated pot
Cover pot with a lid and bake for 30 minutes
Remove from oven and remove lid, brush top of the dough with olive oil
Put back in oven with lid off
Bake for another 10 minutes until the top gets golden brown
Remove bread from pot and let cool completely on a wire rack
Novice and veteran bakers alike can enjoy making these tasty, olive oil infused treats at home. Existing recipes can easily be adapted for olive oil. Replace vegetable or Canola oil with olive oil in equal amounts and butter can be replaced using this conversion chart.
[1] The Economist, April 8, 2020
[2] LA Times, April 13, 2020