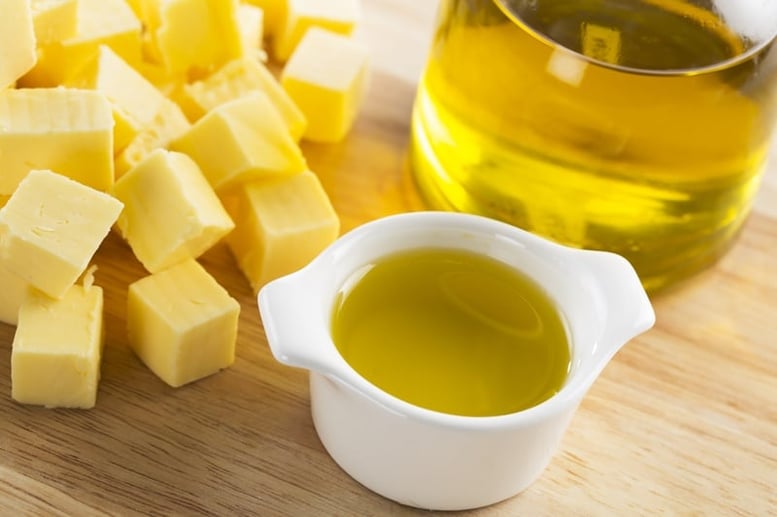 Make a heart healthy substitution for your family. Substitute olive oil for butter in many recipes, including baking. Use the below chart to convert your recipes and to reduce cholesterol and saturated fat content.
We get it, sometimes there is no substitute for butter - but this simple swap works more often than you might think, especially in recipes that call for softened or melted butter. Baked goods made with olive oil have great texture and stay moist longer. Try a pure or light olive oil for a milder taste, or experiment with a fruitier extra virgin oil for more complexity.
Need some ideas? Try this recipe for Vegetable Frittata, Chocolate Chip Cookies made with Olive Oil or Olive Oil Brownies.
| BUTTER | OLIVE OIL |
| --- | --- |
| 1 TEASPOON | ¾ TEASPOON |
| 1 TABLESPOON | 2-¼ TEASPOONS |
| 2 TABLESPOONS | 1-½ TABLESPOONS |
| ¼ CUP | 3 TABLESPOONS |
| ½ CUP | ¼ CUP + 2 TABLESPOONS |
| ⅔ CUP | ½ CUP |
| ¾ CUP | ½ CUP + 1 TABLESPOON |
| 1 CUP | ¾ CUP |
| 2 CUPS | 1-½ CUPS |