Sample extra virgin olive oils from around the world while supporting diabetes research and education. Food and refreshments too!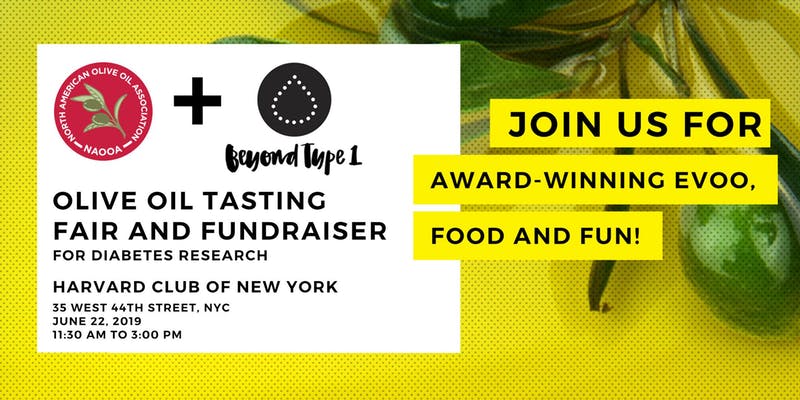 On June 22, the North American Olive Oil Association will be hosting an Olive Oil Tasting Fair & Fundraiser at The Harvard Club of New York.
The Tasting Fair will be a fundraiser for Beyond Type 1, an organization whose mission it is to change what it means to live with diabetes. Olive oil has been shown to be effective in the management of diabetes.
Attendees will have a unique opportunity to taste award winning olive oils from international competitions, such as the Mario Solinas Awards. In addition, food and refreshments will be provided (along with a limited cash bar).
The Fair will be open from 11:30 to 3:00, so plan your visit at a time that is convenient for you. (We expect that visitors might want to schedule 45 minutes to an hour to stroll the fair, but it's your call. )
Don't miss out! A fun and educational event at one of New York's exclusive venues--and in support of a worthy cause!