Chef Ed Moro of Moro's Table restaurant discusses the ease of using olive oils in common catering and banquet applications such as marinades, grilling and roasting.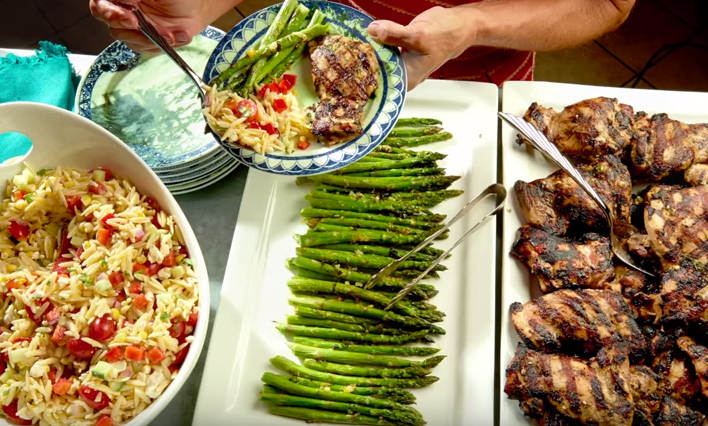 When choosing an extra virgin olive oil, you should consider the flavor of the oil, not the color of the oil.
A greener-looking oil is not necessarily better. Good extra virgin olive oils range in color from golden to green, and different ones can be used to change the flavor of dishes on the menu, similar to wine-pairing.
A common myth is that you can't cook with olive oil – but you CAN! Olive oils are not just for salad dressing. Today I used olive oil to sear the cod. When frying, olive oil coats food rather than being absorbed into it, so the final product is less greasy.
Tossing vegetables in olive oil or extra virgin olive oil before cooking or roasting will lock in their natural moisture and enhance their flavor.
Extra virgin olive oil is very versatile - it adds flavor with a number of cooking methods including sautéing, roasting, poaching, and pan-frying. If you don't want to influence the flavor, use olive oil instead of extra virgin olive oil.
Remember, unlike wine, olive oil gets
worse
with age. Olive oil has three key enemies: heat, light, and air, so store it in a cool dark place.
Watch Video on Restaurant/Catering Menus with Olive Oil