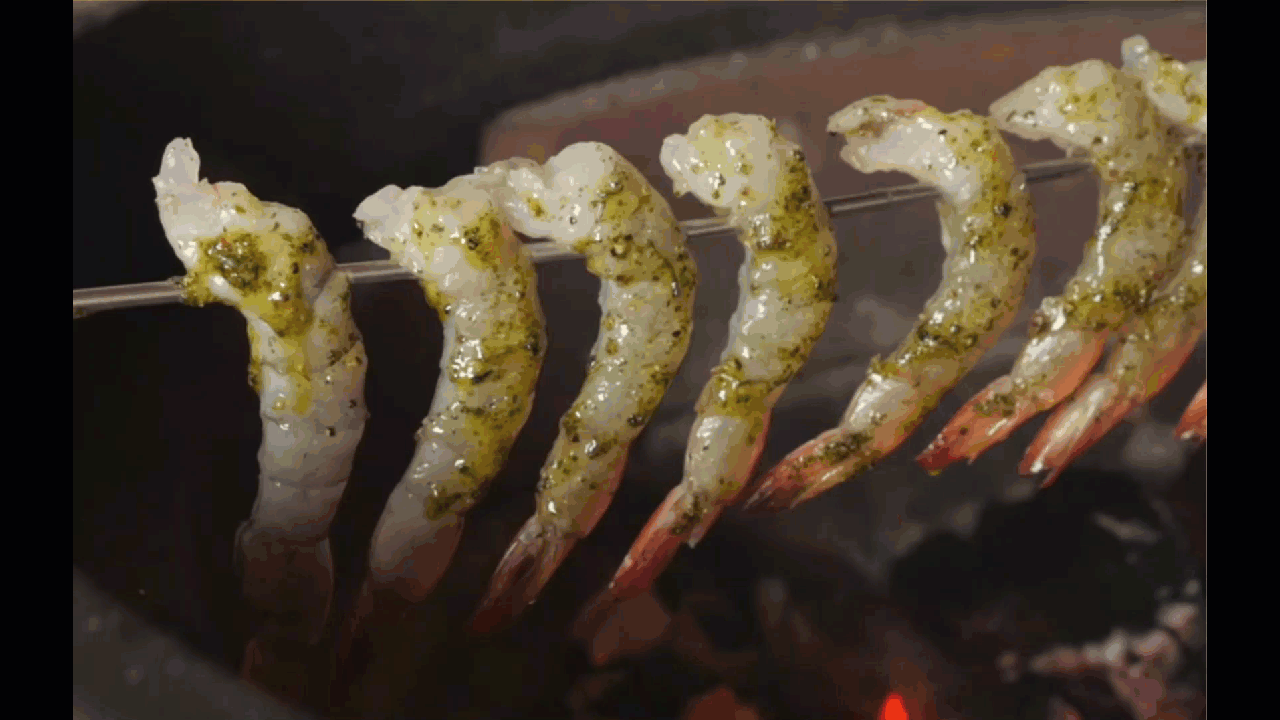 Olive oil is not just for the stovetop. It is also great on the grill!
We enjoyed this video by YouTuber Pitmaster X who grills shrimp in an Kamado Big Green Egg. You can replicate this recipe at home over any type of grill or even in the broiler.
INGREDIENTS
2 lbs shrimp
1 lime
1 bunch of cilantro
2 jalapeno peppers (optional)
2 tablespoons minced garlic
mix of chopped fresh herbs such as dill, basic, parsley, mint or oregano
Salt
1/4 cup of extra virgin olive oil
INSTRUCTIONS
In a food processor or blender, blend the herbs and jalapeno (except the cilantro) with salt and extra virgin olive oil
Marinate the shrimp for 1 hour in the herb mixture
Skewer the shrimp. Arrange over grill over a medium flame.
Cook 5-7 minutes

until the outside of the shrimp turns pink and the inside is white and opaque. Don't overcook!

Sprinkle the cooked shrimp with lime juice and minced cilantro.
Extra virgin olive oil is perfect for grilling because it is extremely stable under heat. You can use it for all of your grill marinades. Just remember to prevent flareups by making sure that your food is not covered with excess marinade.
For more grilling tips, read our blog post on grilling with olive oil.