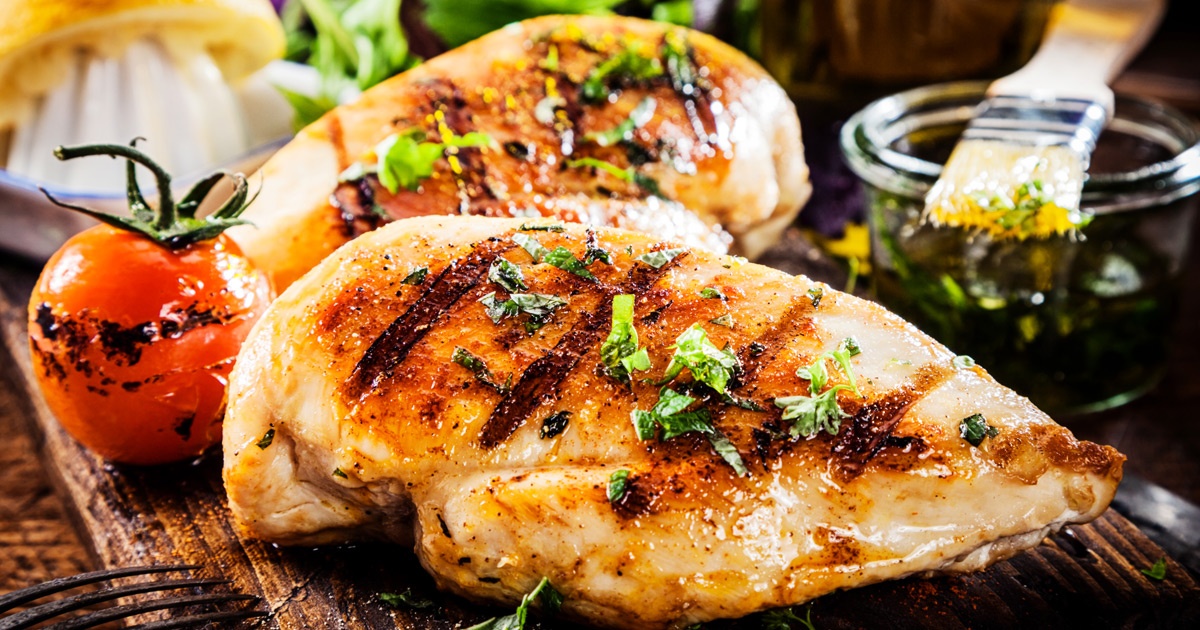 Olive oil is the best cooking oil for all types of cooking, including grilling. Learn more about grilling with olive oil and recipes for delicious food prepared on the grill with olive oil.
Many people erroneously believe that olive oil can only be used in low heat cooking. This persistent myth keeps people from using the healthiest oil available in their dishes. The latest scientific research shows that olive oil can take the heat! Researchers heated common cooking oils to high temperatures and found that extra virgin olive oil is more stable than canola, grapeseed, coconut, avocado, peanut, rice bran, sunflower and refined olive oil.
The most well-known name in grilling, Weber, agrees that olive oil is a good cooking oil for grilling. Their recipe collection features over 450 recipes that contain olive oil or extra virgin olive oil. In contrast, only 7 recipes call for canola.
Here are some of our top recipes for food grilled with olive oil:
For your next cookout, use olive oil for your marinades or brush your food with olive oil to prevent sticking. Olive oil can also be purchased in a spray bottle or you can make your own olive oil spray. We can simply toss meat, fish or vegetables in extra virgin olive oil before grilling. To prevent your food from sticking to the grill, experts at Weber recommend applying olive oil to your food, not the grill grates.