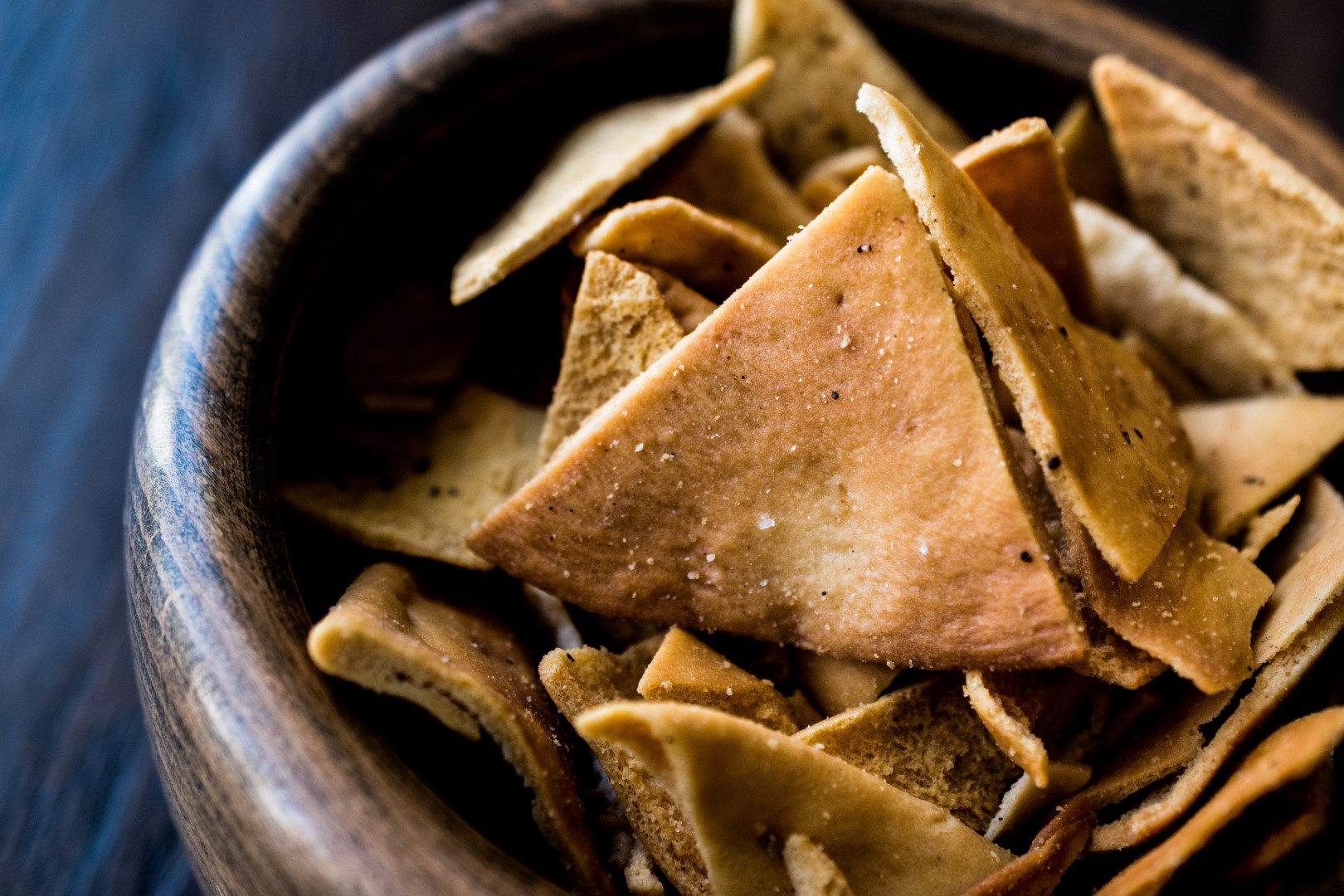 Pita Chips are the perfect accompaniment to dips. Pita Chips can be healthier than potato chips, especially if you make them at home with our easy recipe. These whole wheat pita chips are low in sodium and are baked with healthy extra virgin olive oil.
Ingredients
1 package of whole wheat pita bread
Extra virgin olive oil
Instructions
Preheat oven to 375

°

F
Cut the pita bread into into quarters and then cut each piece again for a total of 8 triangle per piece of pita bread.
Generously brush each triangle with extra virgin olive oil on both sides
Arrange the pita chips in a single layer on a sheet pan
Bake for 5 minutes on each side.
Depending on how you will serve the chips, sprinkle with kosher salt and if you like, some granulated garlic powder. You may want to leave the chips naked to reduce your sodium intake as most dips are already quite salty. Pita chips can also be used for sweet dips.


These versatile chips can be served with just about any dip, sweet or savory. Check out our post on how to improve store bought hummus or some of these yummy creative dip ideas.