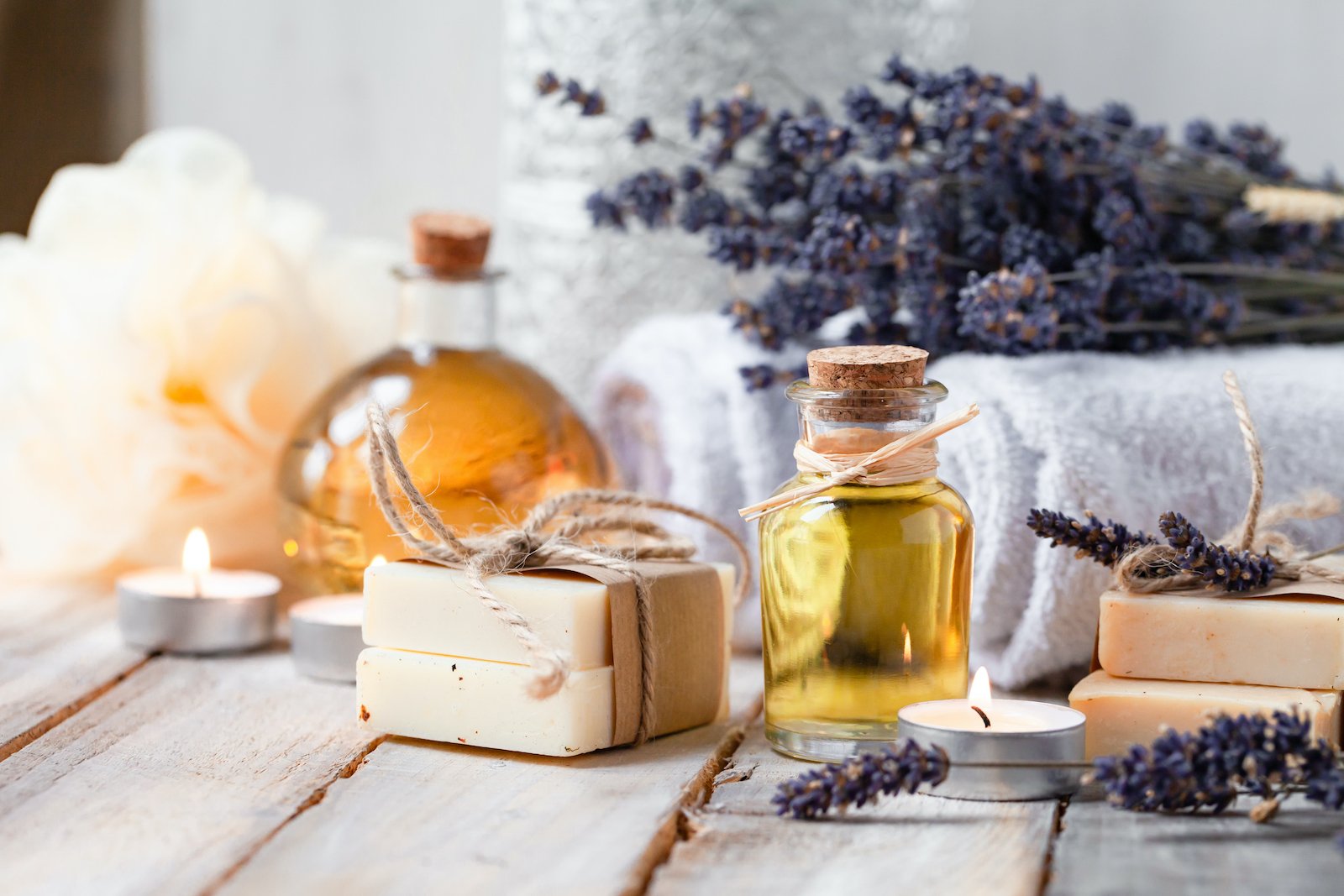 Long known for its heart-healthy benefits, olive oil also serves as an excellent all-natural skincare product. Packed full of antioxidants, vitamins and lipids, olive oil keeps skin moisturized and helps protect from oxidative stress, which can accelerate the signs of aging. Learn more about olive oil products available in retail stores and some recipes to create on your own at home.
CLEANSING
Olive oil has been shown to have anti-inflammatory and antibacterial properties, making it a great base ingredient for a facial cleanser. Japanese beauty brand DHC's Deep Cleansing Oil is a top selling cleanser. This cleanser is made with olive oil and reviewers love that it can melt off every trace of foundation, lipstick and eyeliner.
You can make a DIY Olive Oil Facial Cleanser. Mix EVOO and castor oil in the below ratio depending on your skin type:
Normal Skin: 1 part Castor oil to 1 part EVOO
Oily and Acne Prone Skin: 3 parts Castor oil to 1 part EVOO
Dry Skin: 1 part Castor oil to 3 parts EVOO
Start by combining the oils in a small bottle and shake. Next, apply a quarter-sized amount of the oil to dry skin, massaging it in gently. Then, apply a warm, damp washcloth to your face and allow it to cool to room temperature. Finish by wiping away the oil and apply toner or moisturizer as normal.
EYE MAKEUP REMOVER
We know from basic chemistry that "like dissolves like" and when it comes to oil-based cosmetics, olive oil proves to be a very simple and effective make up remover. Simply dab a teaspoon of EVOO onto a cotton pad and gently swipe over eyelids and face to remove even the most stubborn shadows and foundations.
FACE MASK
Olive Oil and Turmeric Face Mask - As a natural moisturizer, olive oil is tough to beat. When paired with turmeric, which contains high levels of curcumin, a strong antioxidant, the result is a face mask that leaves skin glowing. This mask is very simple to make at home and requires:
1 tablespoon turmeric
2 tablespoons olive oil
First combine the ingredients together in a small bowl and stir until the ingredients are completely mixed. Brush the mask on, using a soft bristle brush and let dry for 20-30 minutes. Rinse the mask off with warm water and pat dry.
HAIR TREATMENT
Hot Oil Treatment for Hair - This treatment is super simple and will help moisturize and restore even the driest tresses. You will need:
1.5-2 tablespoons of olive oil (depending on hair length and volume)
1-2 drops of lavender or rosemary essential oil
First, warm the olive oil by putting it in a heatproof cup and then placing the cup in a saucepan, with just a few inches of water covering the bottom. Slowly, over low to medium heat, warm the oil up to 100° F; this will make it warm enough to be effective but not too hot to handle. Once the desired temperature is reached, remove the cup from the heat and add the essential oil. Work it into your hair from the scalp to the ends and then cover with a towel. Leave it in for 20-30 minutes and then finish by rinsing out with shampoo.
EXFOLIANT
Fashion designer Norma Kamali champions the use of olive oil in her NYC cafe and also in her skincare. Check out "Smooth" from the Normalife line which replaces plastic microbeads with environmentally friendly finely ground olive pits.
"I use simple, timeless ingredients in my skin care collection and olive oil is the most reliable ingredient. It has an amazing history of timeless use as it is referenced in the bible and throughout history."
You can make an olive oil exfoliant at home by combining the following ingredients.
1 tablespoon extra virgin olive oil
2 tablespoons granulated sugar
1 teaspoon of honey
From basic cleansers to hair treatments, olive oil can do it all. Make sure to check out olive oil based skin and hair products in the store or make some at home for a healthy glow!
---
Sources: