We share lots of olive oil recipes throughout the year. Here is a list of the most popular olive oil recipes of 2017. These delicious dishes and desserts received the most likes, shares and clicks on our Facebook page and Twitter.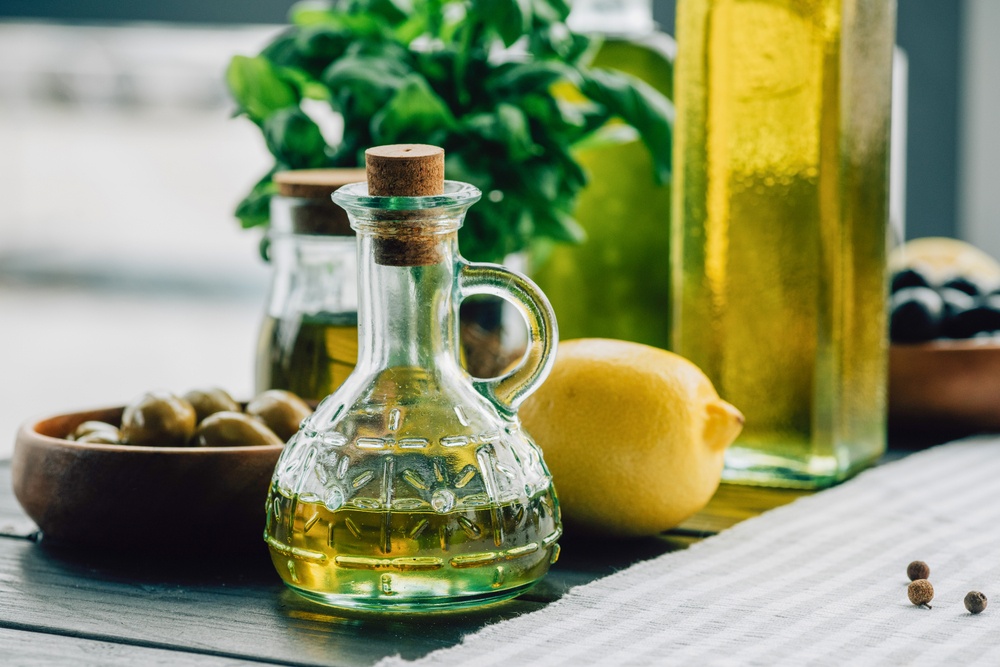 Cod Sautéed in Olive Oil with Fresh Tomatoes
This simple weeknight fish dish is made with extra virgin olive oil and tomatoes.
Chocolate Olive Oil Glaze
Make this chocolate olive oil glaze for fruit, pretzels, cookies, or whatever you'd like to add chocolate goodness flavor to.
Chicken Confit in Olive Oil
This unconventional cooking technique turns out amazingly rich flavored, melt-in-your mouth chicken.
Roasting Whole Cauliflower
Gorgeously crusted on the outside, tender on the inside, this visually striking preparation of cauliflower is popular among chefs.
Farro and Grilled Vegetable Salad with Herbs
This recipe features farro with grilled vegetables and is packed with flavor.
Olive Oil Biscotti
Typically, Italian biscotti are made with butter but this recipe uses olive oil instead.
Olive Oil Mashed Potatoes
This recipe for olive oil mashed potatoes is surprisingly creamy and easy to make.
Easter Bread with Olive Oil
This traditional bread is served throughout the Mediterranean for Easter.
Grilled Skirt Steak With Olive Oil Chimichurri Sauce
There are many different versions of chimichurri but most contain herbs, olive oil and vinegar.
Falafel Pan-Fried in Olive Oil
Falafel is popular in several Mediterranean countries and is delicious fried in olive oil.
---
We are looking forward to sharing more delicious recipes with you in the coming year. If you have not not so, please subscribe to our blog to receive our recipes via email.