We share lots of olive oil recipes throughout the year. Here is a list of the most popular olive oil recipes of 2016. These delicious dishes and desserts received the most likes, shares and clicks on our Facebook page and Twitter.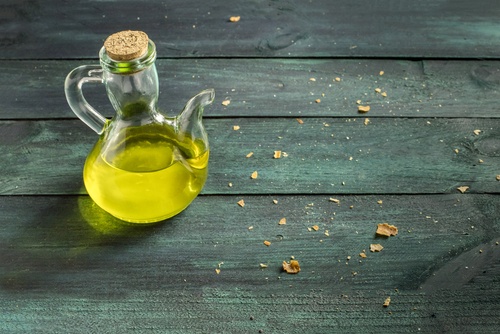 Chocolate Torte with Olive Oil, Almonds and Sea Salt
Extra virgin olive oil adds subtle flavor and richness to this classic dessert.
The olive oil powder recipe you didn't know you needed
A standard technique of modernist cuisine is the transformation of high-fat liquids into powders
EVOO Lemon Cake
This amazing lemon cake is getting rave reviews from the nutritionists and dietitians at FNCE.
Beat the heat with olive oil popsicles
Check out these amazing recipes for popsicles that contain our favorite ingredient, olive oil!
White Bean and Herb Olive Oil Cheesecake
This savory cheese cake features an herbed olive oil garnish.
Olive oil brownies
While many say that olive oil is not good for baking, she offers this amazing recipe for olive oil brownies.
Oven-Roasted Cauliflower with Garlic, Olive Oil and Lemon Juice
Cauliflower and olive oil are a match made in heaven.
Slow Cooker Balsamic Brussels Sprouts with Olive Oil
You don't need an oven to make delicious brussels sprouts with olive oil.
Gazpacho Andaluz
A soup for a warm day you can make in a blender or a food processor. Healthy and easy!
Crock-pot baked potatoes with olive oil
Here is a super easy recipe for crock-pot baked potatoes made with olive oil.
---
We are looking forward to sharing more delicious recipes with you in the coming year. If you have not not so, please subscribe to our blog to receive our recipes via email.