Simon Field, founder of Savantes, will be a presenter at the Olive Oil Conference in the Chicago area July 18th through July 20th, 2016.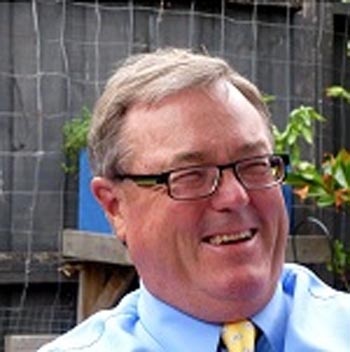 Simon Field founded Savantes, an independent industry organization that promotes excellence in extra virgin olive oil, in 2001. Savantes offers events and training courses on tasting olive oils internationally including in Australia, Europe, New Zealand, South Africa, United Kingdom and the United States. Simon is also a producer of organic olive oils and is an olive oil trader.
Simon Field is a prominent figure in the olive oil industry, often speaking as a panel expert at professional seminars and conferences. He is also a contributing author of news articles and books. Simon Field has published: The Olive Handbook, The Table Olive Handbook, The Olive Oil Maker's Handbook, The Extra Virgin Olive Oil Taster's Companion, and The Olive and Olive Oil Marketer's Handbook.
Read this Olive Oil Times article written by Simon Field, as he looks at "global trends to consider when planning to sustain and grow olive oil enterprises."
About the Olive Oil Conference
The Second Annual Olive Oil Conference, to be held from July 18th to July 20th, is co-hosted by the North American Olive Oil Association (NAOOA) and Extra Virgin Olive Oil Savantes. One of the largest of its kind, the Olive Oil Conference brings together olive oil marketers, distributors, and experts in the health and culinary fields. In addition, the conference welcomes health advocates, foodies, and culinary enthusiasts looking to expand and diversify their knowledge on the subject.
The three-day conference will offer programs that include presentations, workshops, and cooking demonstrations as well as opportunities for attendees to participate in discussion sessions and olive oil tastings. Several industry leaders will present topics such as how to use new media to promote olive oil, future uses of olive oil, megatrends within the olive oil industry, ways to educate the public, and benefits and uses of olive oil.
---
Attendees of the upcoming Olive Oil Conference will have a chance to meet Simon Field who will conduct demonstrations on practical tasting of extra virgin olive oils on July 18th and will speak on the topic Increasing Per Capita Consumption of Olive Oil in North America on July 19th.
For more information and registering for the Olive Oil Conference, please visit: www.OliveOilConference.com.
For more information on Simon Field and Savantes, visit:
https://www.facebook.com/evoo.savantes/; http://savantes.com/index.php/about-savantes/savantes-presenters