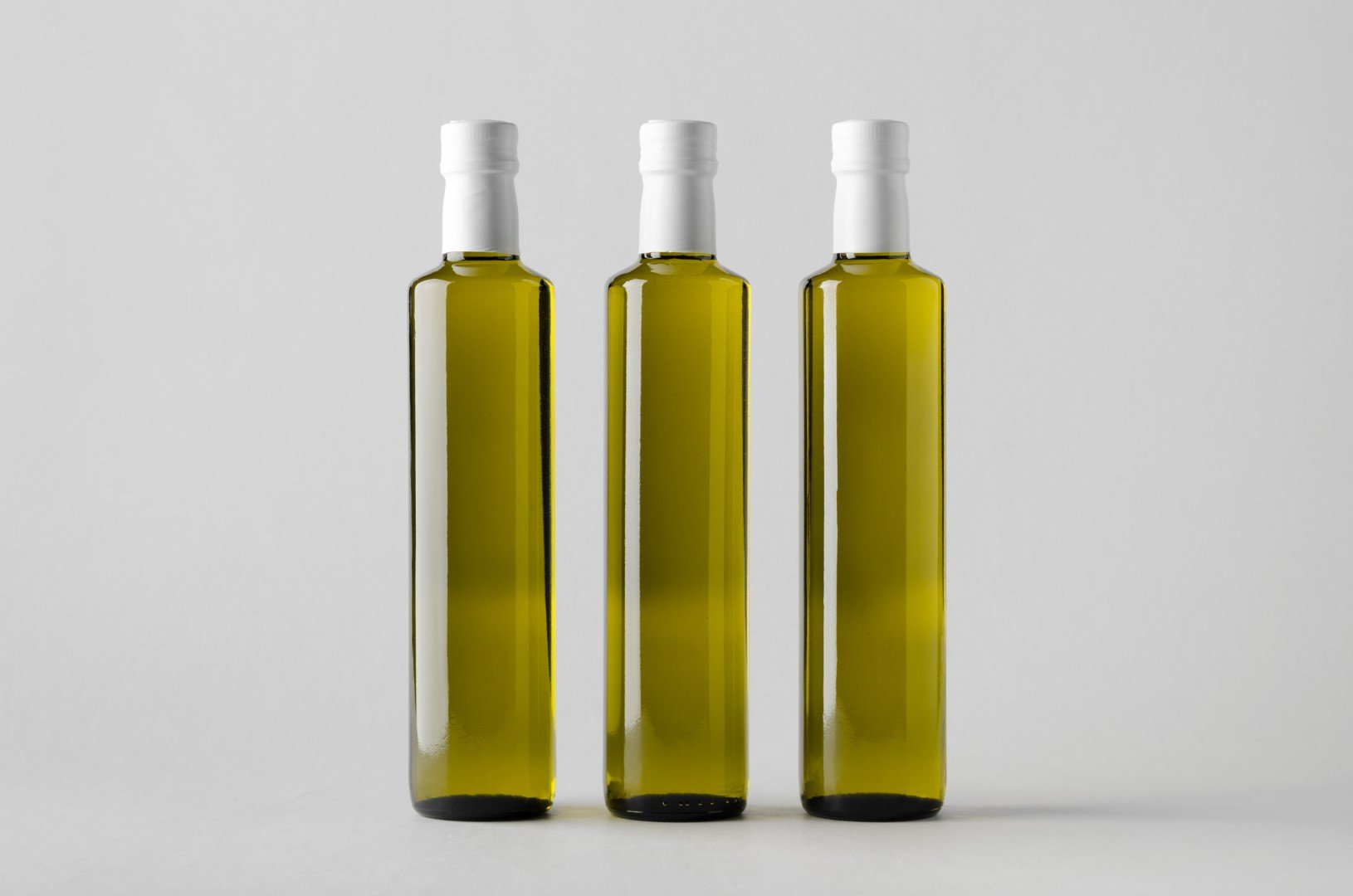 In 2021, thanks to a grant from Morocco Foodex, the NAOOA conducted a national survey of current and potential olive oil consumers in the United States. Among the many topics explored were consumer usage habits, including those of new olive oil users.

We knew from syndicated retail data that there had been an unprecedented spike during the 2020 pandemic in the number of households buying olive oil, many of whom we assumed were first-timers. We hoped that insights into these new consumers would help us understand how we might continue to grow consumption in the future.

The research resulted in many interesting findings. Among them was proof of something many in the industry intuitively believed for a long time: regular and light-tasting olive oils are important gateways into the category, and many users of those products eventually will graduate to buying extra virgin, either in place of or in addition to refined olive oil products. Currently, about 70% of retail sales of olive oil in the U.S. is extra virgin, and a combined 30% is regular or light-tasting.

Our team of researchers from Meeting Street Insights identified a cohort of 460 consumers who said they first started buying olive oil in the last five years. These consumers were asked what grade or type of olive oil they first started buying and one-third of them said regular or light-tasting olive oil. For buyers who are switching from refined seed oils, this makes sense. Regular and light-tasting olive oils are closer in appearance and flavor to what these buyers were accustomed to using; for some consumers like them, switching to extra virgin may be too big of a first step.

The research team then asked a follow-up question—"what type of olive oil do you mostly use now?" Among those new users who started with regular or light-tasting olive oil, nearly half said that they are now buying extra virgin olive oil. About a third--32%--said they now mostly use extra virgin olive oil, while another 13% said they use extra virgin and regular or light-tasting equally.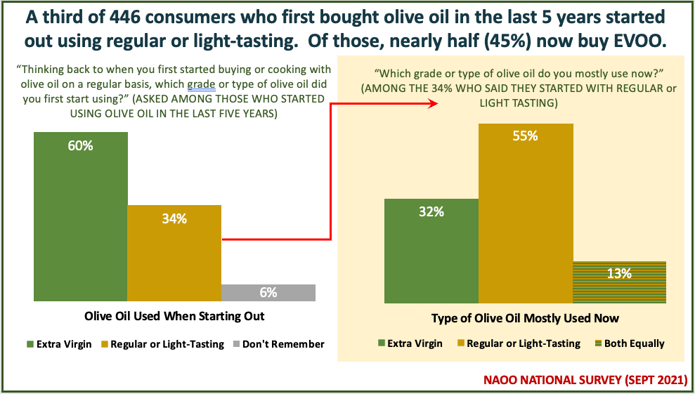 The NAOOA research demonstrates that regular and light-tasting olive oils, which have important health benefits in comparison to seed oils (although not as much as extra virgin), are a significant point of entry into the olive oil category for new users and will lead to increased consumption of the entire category, including extra virgin olive oils.