Olive Oil Certifies for the American Heart Association® Heart-Check Mark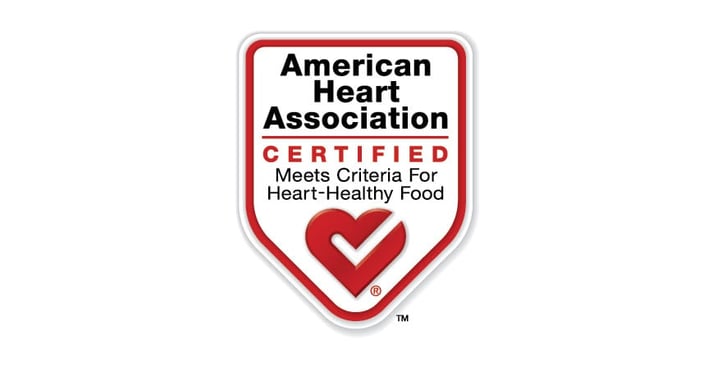 FOR IMMEDIATE RELEASE
CONTACT: Valerie Galassini
(312) 670-8946
val@motionpr.net
NEPTUNE, N.J. (Feb. 8, 2016) – This February, the North American Olive Oil Association (NAOOA) is celebrating American Heart Month by announcing its official certification with the American Heart Association's Heart-Check Food Certification Program. Since 1995, the Heart-Check mark has helped consumers identify foods that can be building blocks of a heart-healthy diet, and this month olive oil will be able to promote this acknowledgment, symbolizing its heart healthy benefits.
The human body needs some types of fat for heart and brain health, and cooking oil, such as olive oil, is a common source of these fats. Of the cooking oils most commonly used in North America, including olive oil, canola oil, peanut oil and various vegetable oils, olive oil contains the most monounsaturated fat, which is widely recognized for its potential role in reducing the risk of coronary heart disease.
The American Heart Association's Heart-Check Certification Program was created to guide consumers towards making educated choices in their eating and shopping habits. To qualify for this certification, a food product's nutrition profile must meet the American Heart Association's category-specific nutrition requirements and comply with federal regulations for coronary heart disease health claims. The American Heart Association's Heart-Check Food Certification Program recently expanded to allow edible oils that have an FDA approved qualified health claim for coronary heart disease to participate.
"Adding the Heart-Check mark to olive oil labels is the perfect way for us to celebrate American Heart Month," said Eryn Balch, Executive Vice President of the NAOOA. "We've always known that olive oil is a heart-healthy option, and now when consumers see the Heart-Check mark they will have another level of validation to help them feel confident in their purchasing decisions."
The FDA approved the NAOOA's petition for a heart-health claim for olive oils in 2004, based on the benefits of replacing saturated fat with heart-healthy monounsaturated fat, which applies to both extra virgin olive oil and olive oil. The claim states that evidence suggests eating about two tablespoons of olive oil daily may reduce the risk of coronary heart disease due to the monounsaturated fat in olive oil. Major olive oil brands across the country will begin carrying the Heart-Check mark on packaging in the coming months.
To learn more about olive oil, visit the NAOOA's website, www.AboutOliveOil.org. The NAOOA is a co-host of the second annual Olive Oil Conference from July 18 – 20 near Chicago, Illinois, which includes tasting sessions, cooking demonstrations and group workshop sessions aimed to increase olive oil consumption in North America. For more information or to register, visit www.OliveOilConference.com
About the North American Olive Oil Association
Established in 1989, the North American Olive Oil Association is a trade association of marketers, packagers and importers of olive oil in the United States, Canada and their respective suppliers abroad. The association strives to foster a better understanding of olive oil and its taste, versatility and health benefits. For more information, visit www.AboutOliveOil.org and www.OliveOilConference.com.
About the American Heart Association
The American Heart Association is devoted to saving people from heart disease and stroke – the two leading causes of death in the world. We team with millions of volunteers to fund innovative research, fight for stronger public health policies, and provide lifesaving tools and information to prevent and treat these diseases. The Dallas-based association is the nation's oldest and largest voluntary organization dedicated to fighting heart disease and stroke. To learn more or to get involved, call 1-800-AHA-USA1, visit heart.org or call any of our offices around the country. Follow us on Facebook and Twitter.