Buzz is building around the upcoming fifth annual Olive Oil Conference on June 20-22nd at the Harvard Club in New York City. Co-hosted by the North American Olive Oil Association (NAOOA) and Extra Virgin Olive Oil Savantes, the conference program includes sessions led by olive oil industry experts, health and wellness advocates and culinary enthusiasts.
Conference topics will include current industry trends, consumer perspectives and usage habits, health benefits and more. An olive oil tasting refresher course, cooking demonstration and Savantes Extra Virgin Olive Oil tasting challenge are also on the agenda.
In addition to this trade and media focused event, the NAOOA is hosting an Olive Oil Tasting Fair & Fundraiser for all olive oil lovers, also at the Harvard Club, on June 22nd. The tasting fair will be open from 11:30 am to 3:00pm, and give attendees a chance to taste award winning olive oils from the prestigious Mario Solinas Awards and New York International Olive Oil Competition, and enter for chances to win bottles of some of these olive oils. Food and beverages will be provided. Ticket sales and any auction proceeds will be donated to Beyond Type 1 to support diabetes research.
We are proud to introduce these esteemed speakers and presenters to the conference:
Maria Reyes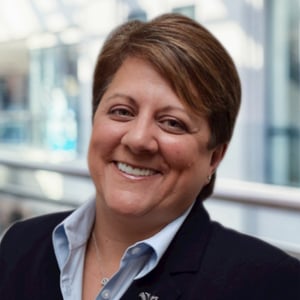 A 40-year Specialty Food industry veteran, Maria Reyes, has cultivated an insatiable passion for helping brands develop and grow. A world traveler and Olive Oil connoisseur has given her a seat amongst industry experts in both local and international industry events. A published writer in her right, Maria has been an active contributor in a variety of industry publications and bloggers as well as a speaker at several olive oil events. Maria was nominated as a Griffin Report Woman of Influence in 2015 and 2019 as well as awarded the first KeHE's Overall Women Empowerment award in 2017.

---
Simon Poole, MD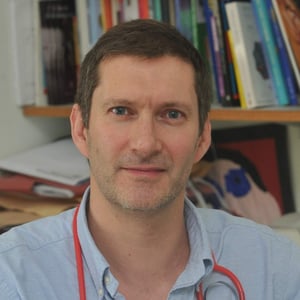 Dr. Simon Poole, MBBS DRCOG, is an internationally renowned authority on the science and application of the Mediterranean diet. As a physician, he is an expert consultant and a member of the Advisory Board of the Olive Wellness Institute, the Council of the True Health Initiative, Public Health Medicine Committee and the General Practitioners Committee of the British Medical Association. Simon is an international senior collaborator with the NNedPro Global Center for Nutrition and Health and has held teaching appointments at Cambridge University.
In addition to regular conference speaking roles, Simon's articles on nutrition have been widely published in periodicals including The Guardian, Cook Vegetarian and Body Language. He has been described as "the most passionate advocate of the Mediterranean diet and a tireless ambassador for good quality olive oil".
As the author of the prize winning book The Olive Oil Diet, Simon describes the role of extra virgin olive oil at the heart of the Mediterranean diet, relating the nutritional science to production, taste characteristics and health to bring the extraordinary benefits of extra virgin olive oil to new audiences across the world.


@tasteofthemed
---
Steven Lerch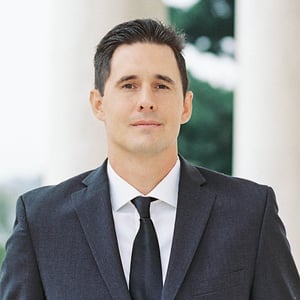 An award-winning public speaker and consultant, Steve is a highly respected voice in the world of digital strategy, marketing and innovation. During his decade at Google, Steve partnered with innovative brands including GoPro, FitBit, and Roku. Recently, he has worked with USDA programs like the National Pork Board, American Egg Board and Cotton Inc to help these organizations better understand consumer behavior in the digital age. As the founder and President of Story Arc Consulting, Steve leverages the experiences he's gained from serving as a digital strategy consultant to well-known global brands to bring independent consulting services to companies across various industries, and to bring his unique perspective to the stage at various conferences and events.

---
Jacqui Plozza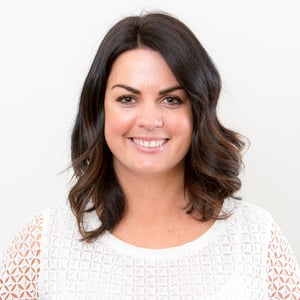 Jacqui Plozza is the Nutrition Strategy and Education Manager at Boundary Bend Limited and the Dietitian for the Australian Olive Association. At Boundary Bend, Jacqui oversees nutrition strategy and education for Cobram Estate, the company's flagship brand and is an expert contributor to The Olive Wellness Institute, a social responsibility venture, sponsored by Boundary Bend Limited and informed by an independent scientific Advisory Panel. Through the Olive Wellness Institute, Boundary Bend Limited aims to help educate, empower collaboration and grow the body of health-related evidence for olive products. Jacqui holds a Bachelor of Science and a Masters in Nutrition and Dietetics and lives in Melbourne, Australia.

---
Jess Cording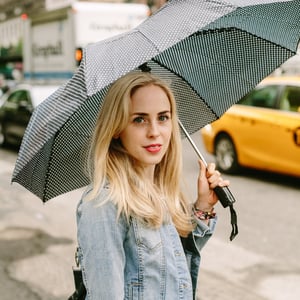 Jessica Cording, MS, RD, CDN, INHC is a registered dietitian, health coach, and writer with a passion for helping people streamline their wellness routine and establish a balanced relationship with food and exercise. Through her writing, consulting, public speaking, and counseling, she works with individuals, corporations, and the media to help make drama-free healthy living approachable and enjoyable. She is a part of the mindbodygreen Collective and author of the forthcoming The Little Book of Game-Changers: 50 Healthy Habits For Managing Stress & Anxiety (Viva Editions).
(photo credit Karen Obrist)

---
Alexandra Kicenik Devarenne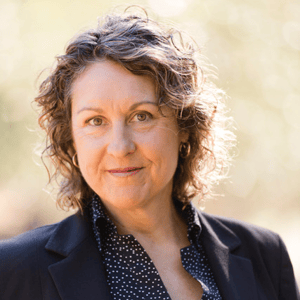 Based in California, Alexandra Kicenik Devarenne (Calathena LLC) is an international olive oil consultant, writer and educator. She has written on many aspects of olive oil for both popular and scholarly publications and is the author of the reference book Olive Oil: A Field Guide. An official olive oil taste panel member since 2003, she has been involved in organizing and teaching olive oil courses at domestic and international venues since 2004. She also has served variously as chair, judge and advisor at numerous olive oil competitions at home and abroad.
Her olive oil work started with research at the UC Cooperative Extension and although freelance since 2007, she continues to cooperate with the scientific and academic community, most recently on the planning committee for the Yale Olive Institute. She is co-founder and CEO of Extra Virgin Alliance (EVA) an international trade association dedicated to olive oil quality.

---
Amy Riolo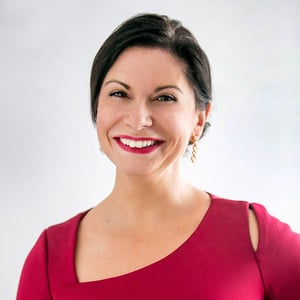 As a celebrated chef, author, television personality, and educator, Amy Riolo is one of the world's foremost authorities on culinary culture. She is known for sharing history, culture, and nutrition through global cuisine as well as simplifying recipes for the home cook. A graduate of Cornell University, Amy is a food historian, culinary anthropologist and Mediterranean Diet specialist who makes frequent appearances on numerous television and radio programs both in the United States and abroad, including Fox TV, ABC, CBS, NBC, The Hallmark Channel, Nile TV, The Travel Channel, Martha Stewart Living Radio, and Abu Dhabi Television. Amy also leads cultural -culinary tours to Italy, Greece, and Morocco.

---
Tassos C. Kyriakides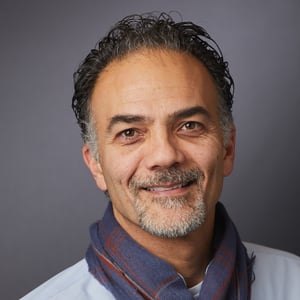 Tassos C. Kyriakides is a faculty member at the Yale Center for Analytical Sciences (Yale School of Public Health), where he collaborates with researchers on numerous clinical research projects. He was born and raised on the island of Cyprus, completed his B.Sc. (Biochemistry) as a Fulbright Scholar at UCLA (1993) and continued to receive his Ph.D. at the Yale School of Public Health (Epidemiology of Infectious Disease; 1999). Even though his primary research focus is in infectious diseases, with emphasis on HIV/AIDS and its treatment, he has a keen interest in the history of medicine, and social determinants of health. His love for the examination of the socio-cultural dimension of the benefits of Greek/Mediterranean nutrition has inspired him to study, in great depth, through evidence-based research, its main pillar: olive oil. He is a certified Olive Oil Sommelier (International Culinary Center/Olive Oil Education Lab in NY City; 2017) and has given numerous olive oil presentations and tastings at various venues, ranging from health-focused gyms to academic settings.

---
Simon Field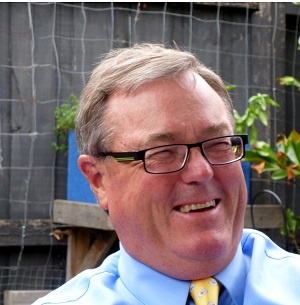 Founder and lead presenter of Extra Virgin Olive Oil Savantes, Simon Field, simply loves tasting extra virgin olive oils and using them in food. His family owns an olive grove and this keeps his approach practical and market oriented.
Simon's knowledge comes from years of experience at all levels of the industry and he believes that by introducing a wide range of varietals and blends for tasting, we can overcome the bias which permeates many parts of the industry. He also believes that everyone learns better when they are enjoying themselves, injecting humor and levity into sessions which could otherwise be very tedious. He enjoys the personalities of the program participants and works hard to ensure everyone in the group receives personal attention and extra assistance if requested.
The longevity and continued expansion and diversification of Extra Virgin Olive Oil Savantes is testament to his knowledge and impartiality.
Visit http://savantes.org/ for more information.

---
Joseph R. Profaci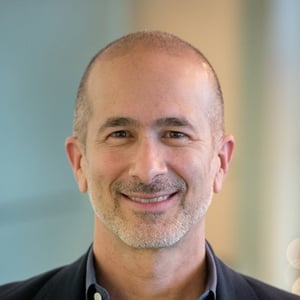 Joseph R. Profaci was named Executive Director of the North American Olive Oil Association in October 2017. He is an experienced food products attorney and business manager, with 25 years of experience in the olive oil category.
Prior to joining NAOOA, he served as general counsel for Colavita USA, LLC, a leading importer and distributor of Italian specialty food products. Mr. Profaci has long been an active member of the NAOOA, serving as the organization's chair from June 2015 – June 2017. Mr. Profaci is a graduate of Harvard College and New York University School of Law.

---
Register for the Olive Oil Conference today to enjoy presentations by our speakers.