The second day of the Olive Oil Conference was even better than the first! Participants were treated to two outstanding cooking demonstrations and insider information on the olive oil and retail food business.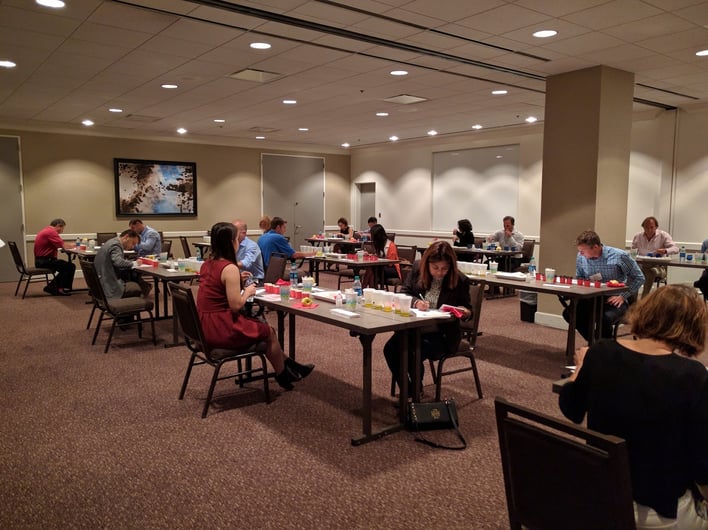 We started the day with the North American Extra Virgin Olive Oil Tasting Team Championship. Participants were able to test their tasting skills. The test was extremely challenging but it's important for people in the olive oil trade to know our product. It was a great educational experience for all.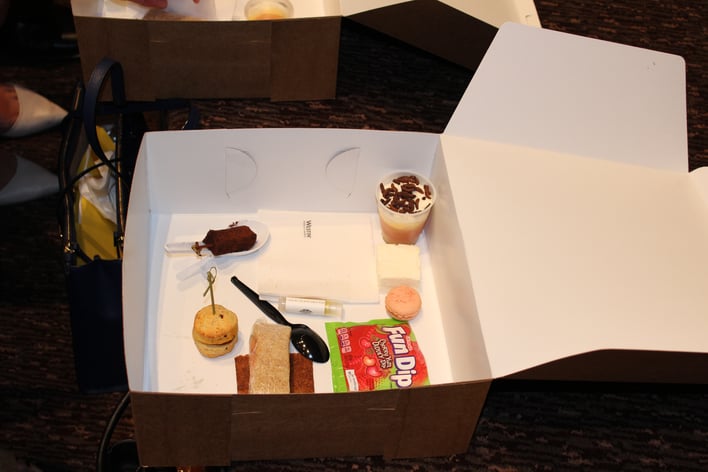 Next, we were treated to another segment of the Olly and Joe Show. Chefs Olly Rouse and Joe Gould prepared the world's most interesting tasting. We were each presented with a box that contained unique and innovative foods prepared with extra virgin olive oil. There was even an olive oil flavored "Fun Dip".
Brie Thompson of Olivelle gave an outstanding presentation on olive oil franchising. Brie shared her experience as an owner of an olive oil specialty store. Her presentation was eye opening and highlighted olive oil stores' potential to increase consumer awareness and appreciation for olive oil. We especially took to heart her exhortation to "understand customer taste preferences".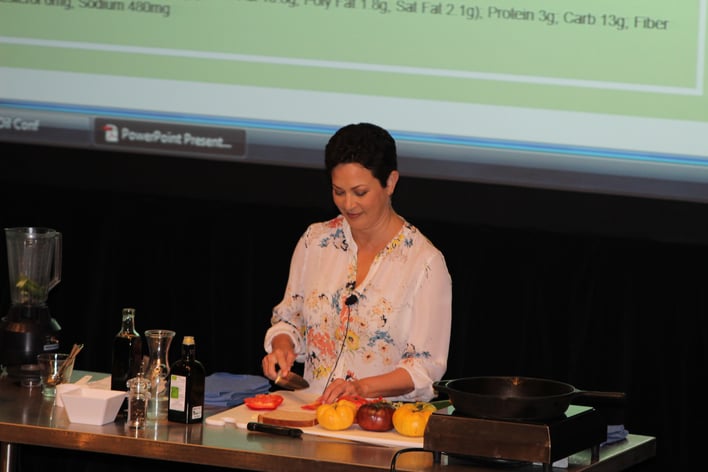 Ellie Krieger wowed the crowd with her cooking demonstration. She spoke about how olive oil complements food and health and also created 3 dishes live for our audience. Ellie cooked gazpacho, scallops and a quiche and shared her recipes with us. You can download Ellie's recipes here.
Lunch was presented "Olive Oil Conference Style". Each dish was prepared two ways so that guests could compare and contrast two different olive oils in each dish.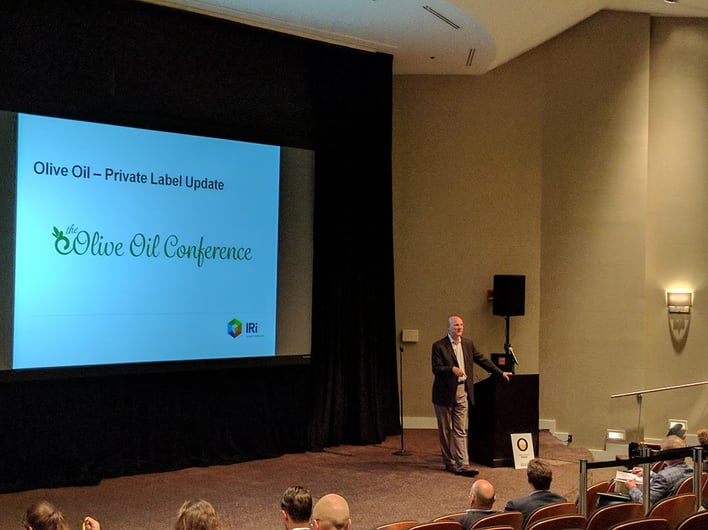 After lunch, our eyes were opened with a presentation by Mark McKeown of IRi. Mark presented on trends in private label foods. Our audience was blown away by the market research that he provided especially in regards to millennials in relation to private label brands.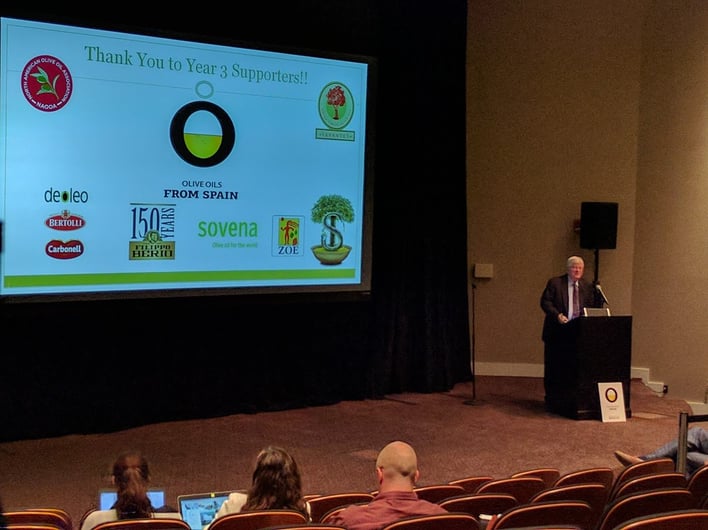 Bob Weeks of Weeks Communication spoke of the importance of the internet and online sales of olive oil. His presentation encouraged audience members to think hard about how to incorporate the internet into their sales strategies.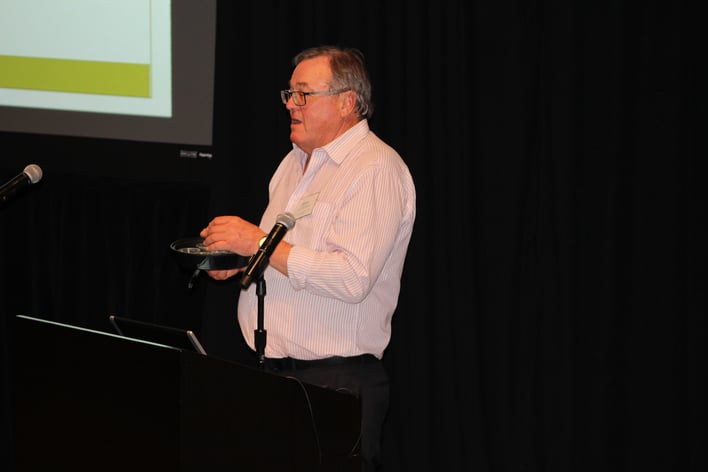 Our last presentation of the conference was by Simon Field of Extra Virgin Olive Oil Savantes. Simon instructed the audience on how to taste and detect defects in olive oil cooked into food. We were all surprised on how defective olive oil could really ruin a food! For our last task, the entire audience made our own olive oil powder. Simon encouraged us to think of ways to use olive oil powder in foods and other innovative ways to taste olive oil. We all took home our olive oil powder as a souvenir.
If you would like to receive copies of the presentations at the Olive Oil Conference, please let us know here.
We hope to see you at next year's olive oil conference. Please follow the Olive Oil Conference on Facebook and subscribe to our mailing list for information on the next conference.