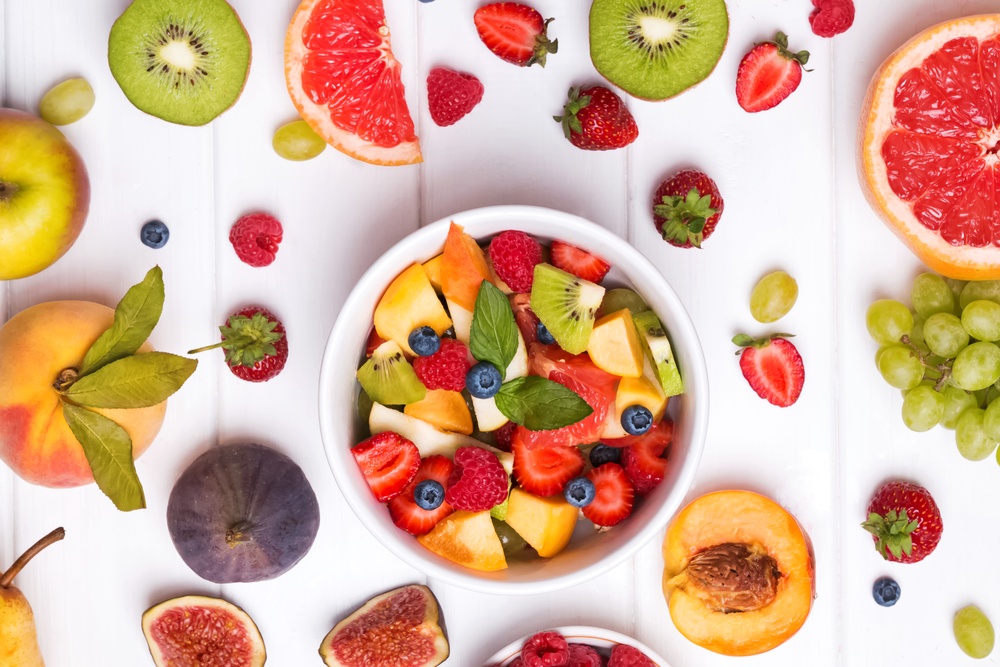 Olive oil in a green salad is a must, but how often have you thought of mixing fruit with olive oil? Here's a fruit salad dressing recipe with extra virgin olive oil to make your next bowl of fruit tangy-licious.
Ingredients
4 tablespoons of extra virgin olive oil

3 tablespoons fresh orange juice

1 tablespoon lemon juice

1/2 teaspoon granulated sugar

Fresh mint
Instructions
In a small bowl, mix orange juice, lemon juice, and sugar.
Whisk in the olive oil a few drops at a time until dressing is creamy and emulsified.
Taste and adjust ingredients to make vinaigrette zesty and well-balanced.
How to serve
Pour over a mix of fresh fruit. We recommend strawberries, blueberries, watermelon and grapefruit.
Garnish with mint.