Ellie Krieger will be a guest speaker at the Olive Oil Conference in the Chicago area on July 20, 2017. Ellie is the host and executive producer of the Public Television cooking series "Ellie's Real Good Food," and well known as the host of Food Network's hit show "Healthy Appetite." Ellie Krieger is the leading go-to nutritionist in the media today, helping people find the sweet spot where delicious and healthy meet.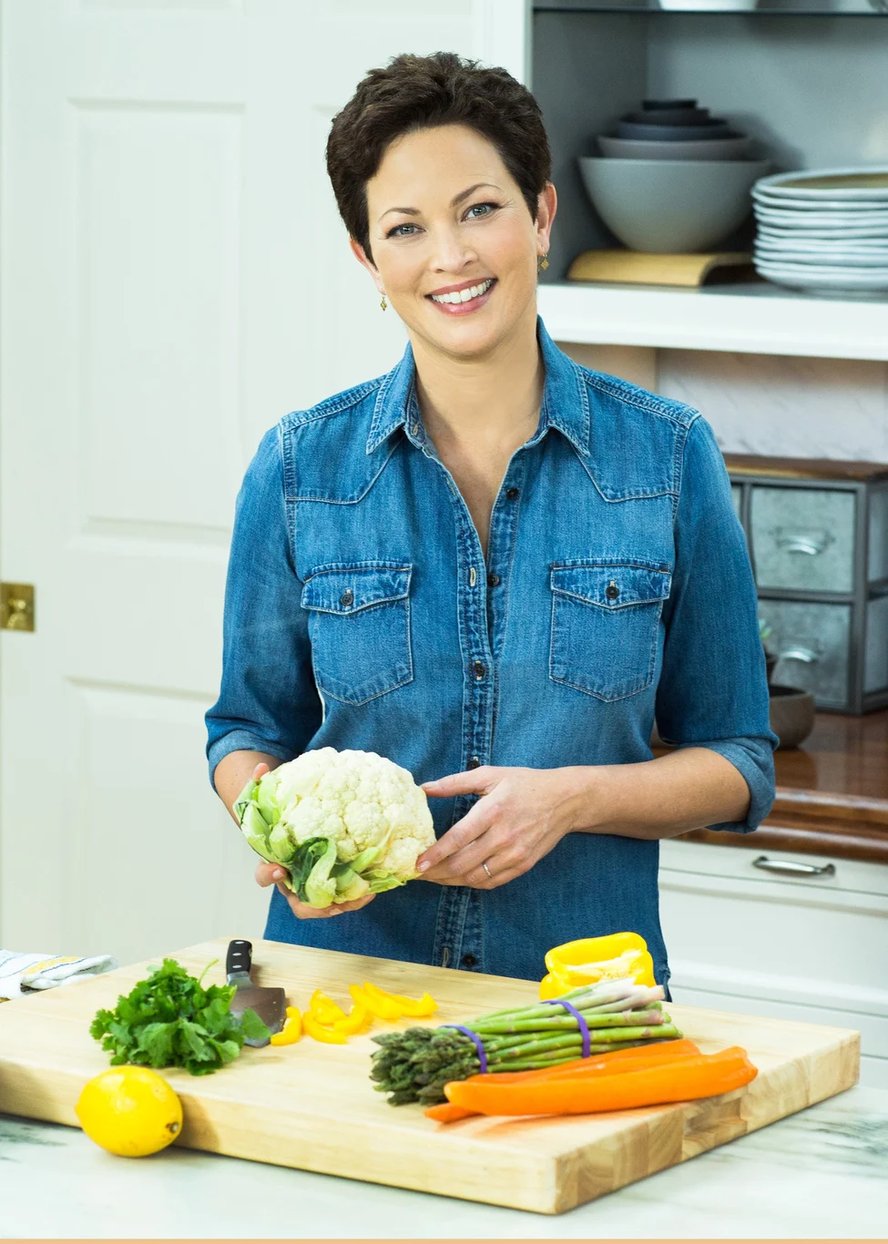 Ellie Krieger is a New York Times bestselling, James Beard Foundation and IACP award winning author of five cookbooks. Her most recent is You Have it Made: Delicious, Healthy Do-Ahead Meals (Jan 2016). Ellie is a weekly columnist for The Washington Post and she has been a columnist for Fine Cooking, Food Network magazine and USA Today. Ellie speaks regularly at events around the country, appears on national television shows, such as Today, Good Morning America, and The Wendy Williams Show, and has been featured in magazines like Better Homes and Gardens, People, and Self, to name a few.
A registered dietitian who earned her bachelors of science in clinical nutrition from Cornell and her master's in nutrition education from Teacher's College Columbia University, Ellie has been at the forefront of First Lady Michelle Obama's "Let's Move" campaign from the beginning when Mrs. Obama's team invited her to head up a nutrition education initiative at the "Healthy Kids Fair" on the Whitehouse lawn.
Ellie grew up loving food in Queens, New York and went from being overweight as a child to working as a model. She experienced first hand that focus on food on both spectrums was about not taking care of oneself. This led to a passion in nutrition and belief that healthy eating should be enjoyable and delicious. Ellie talks about the road to her inspiring career in a video interview with Makers.com. (Or you can visit http://www.makers.com/ellie-krieger)
Here is a segment of Ellie on "Ellie's Real Good Food," where she demonstrates how to make a simple Red Wine Salad Dressing using just 3 ingredients.
---
About the Olive Oil Conference
The third annual Olive Oil Conference, co-hosted by the North American Olive Oil Association (NAOOA) and International Extra Virgin Olive Oil Savantes, will be held July 19 to July 20, 2017 at the Westin O'Hare in Rosemont, IL.
The conference brings together olive oil marketers, distributors, and experts in the health and culinary fields. In addition, the conference welcomes health advocates, foodies, and culinary enthusiasts looking to expand and diversify their knowledge on the subject. The two-day conference will offer insights from experts related to health, cooking and trade -- with a focus on practical applications. In addition to topical sessions and cooking demonstrations, group workshops will offer attendees hands-on opportunities to cook (and eat!) foods inspired by olive oil as an ingredient. Attendees will gain first-hand experience by tasting a wide range of oils and enjoying olive oil-focused meals.
---
Attendees of the upcoming Olive Oil Conference will have a chance to meet Ellie Krieger who will give a talk on "How Olive Oil Compliments Food and Health," with a cooking demonstration highlighting olive oil nutrition benefits.
For more information and registering for the Olive Oil Conference, please visit: www.OliveOilConference.com.
For more information on Ellie Krieger, visit:
http://www.elliekrieger.com/, https://twitter.com/Ellie_Krieger, https://www.instagram.com/ellie_krieger/