Olive trees are known for their hardy nature; they grow and thrive in hot and harsh climates. While many are centuries old, a distinguished group are actually over 3,000 years old. From Lebanon to Spain, these noble trees stretch their branches out across the Mediterranean and the sweep of human history. From the invention of the wheel to the rise of agricultural tourism, these trees have seen it all and you can visit them today.
The Sisters, The Olive Trees of Noah (Bechealeh, Lebanon)
Located in a grove just outside the village of Bechealeh, in Northern Lebanon, you will find a grove of 16 trees believed to be 5,000-6,000 years old. These trees began life right around the time that humans invented the wheel, domesticated farm animals including horses and chickens, and agriculture began to spread out across the globe.
Designated as a national landmark by the Lebanese government, the trees still produce fruit! It is cold pressed and sold under The Sisters Olive Trees of Noah brand, a non-profit foundation dedicated to the preservation and protection of the grove.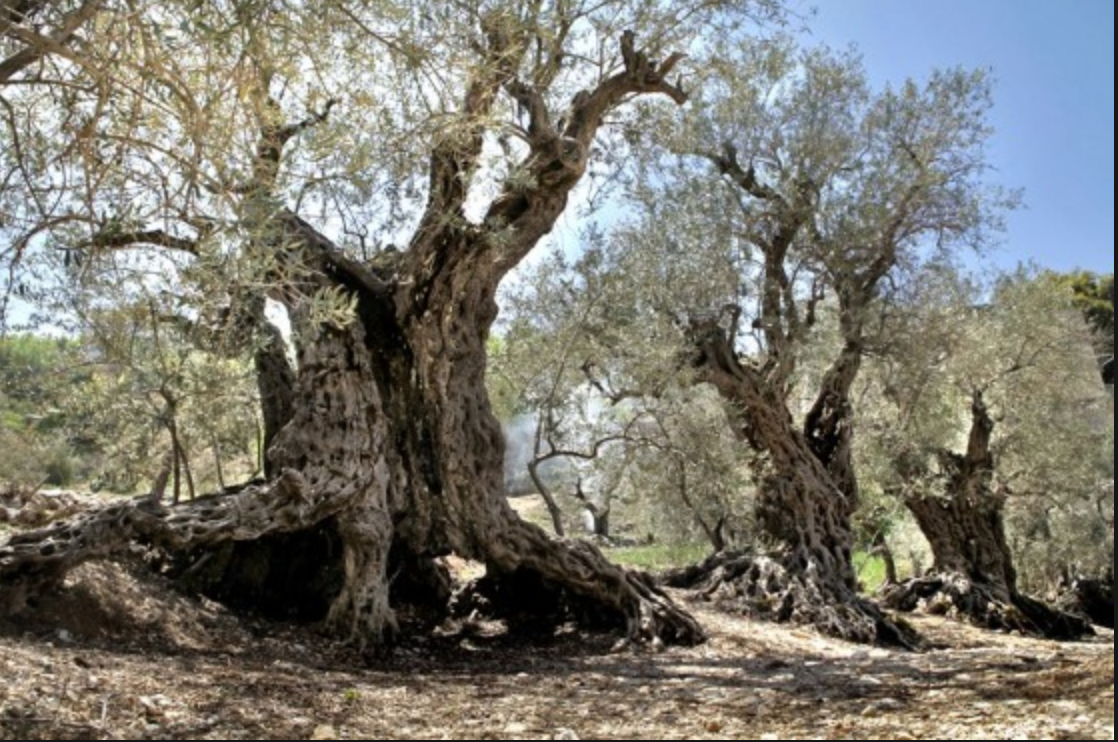 Olive Tree of Vouves (Ano Vouves, Greece)
Located on Crete, the largest island in Greece, this tree has been estimated by scientists to be 4,000 years old. When this tree was just a seedling, humans of the late Bronze Age were developing new tools like axes and plows to aid in the growth of agriculture. As it grew, the Minoan civilization around it flourished and with it came the growth in popularity of olive oil; it was used in cooking, religious ceremonies and as a preservative.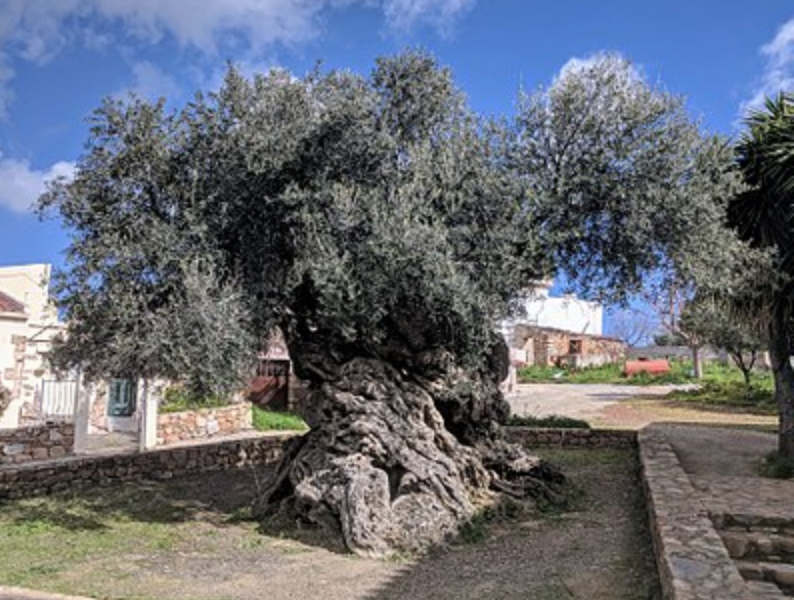 Al Badawi (Bethlehem,Israel)
Located in the Al Walaja district of Bethlehem, Al Badawi (The Big One) is estimated to be between 4,000 and 5,000 years old. It is the centerpiece of the yearly olive harvest with hundreds coming from miles around to visit during the season. While this is one of the oldest trees on the planet, the incredible thing is that olive oil production in this region is even older! The Smithsonian reported in 2014 that traces of olive oil had been found on ancient pottery in a nearby Bronze Age settlement, dating back 8,000 years.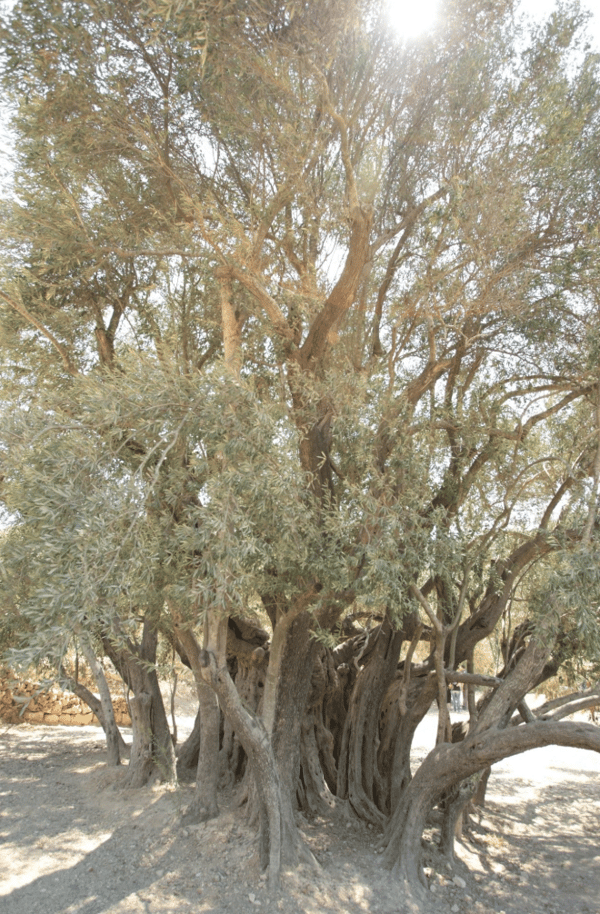 ---
Sources:
https://news.berkeley.edu/2015/12/16/humans-began-altering-natural-world-6000-years-ago/
https://www.dimasharif.com/world-oldest-olive-trees/
https://greekcitytimes.com/2017/10/24/elia-vouvon-oldest-olive-tree-world/
https://www.smithsonianmag.com/smart-news/oldest-olive-oil-ever-found-its-8000-years-old-180953678/
https://www.smithsonianmag.com/travel/the-tallest-strongest-and-most-iconic-trees-in-the-world-759955/