Popsicles aren't just for kids! Check out these amazing recipes for popsicles that contain our favorite ingredient, olive oil!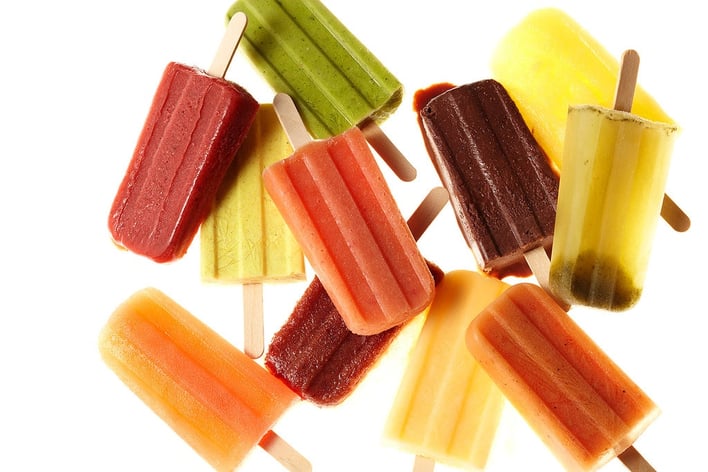 Tomato-Cucumber Popsicles
1 pound puréed tomatoes

1⁄2 small seeded cucumber

2 tablespoons olive oil

1 tablespoon sherry vinegar

1 garlic clove

1⁄2 cup water and plenty of salt and pepper.
Full recipe: New York Times


Greek Yogurt Popsicles
3 large nectarines (1 1/2 cups smashed fruit)
2 teaspoons lemon juice
6 tablespoons honey, divided
1 3/4 cup Greek yogurt
1/4 teaspoon ground cardamom
2 tablespoons olive oil
A few pinches flaky sea salt
Garnish fresh mint
Full recipe visit Sonima.com
Brown Sugar Roasted Strawberry & Coconut Popsicles
2 cups strawberries, hulled and sliced in half
1 tablespoon olive oil
1/4 cup (packed) brown sugar
pinch kosher salt
1 (14 oz) can full fat coconut milk
2 tablespoons mini white chocolate chips
Full recipe: Dunk and Crumble
Enjoy!