For your best Thanksgiving yet, replace butter with olive oil. Here are 10 recipe ideas for turkey, appetizers, sides and even dessert!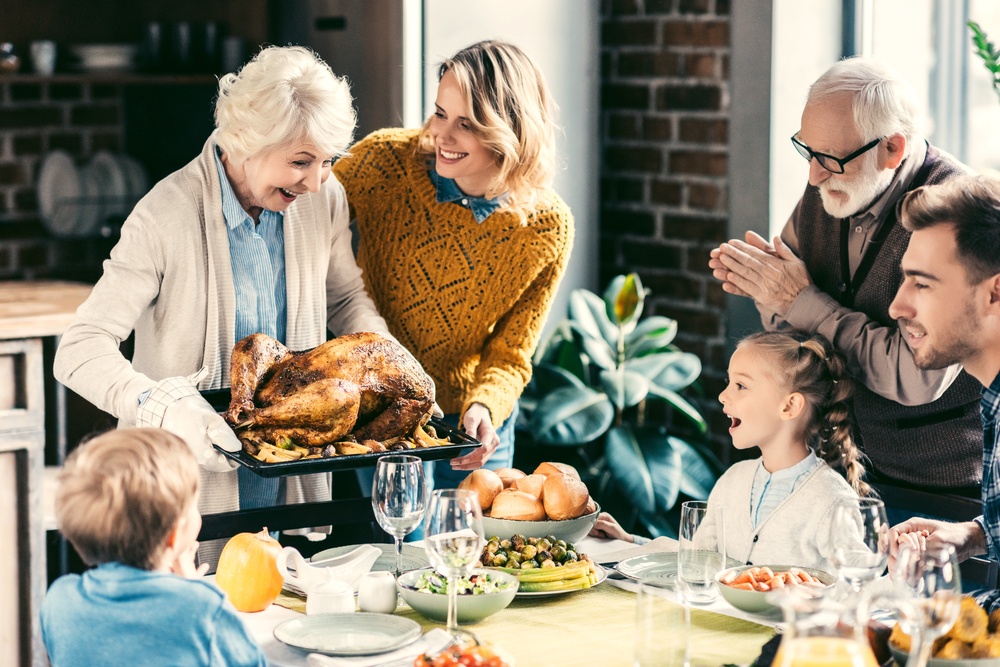 This Thanksgiving, make healthier choices and swap butter for olive oil. While it seems almost sacrilegious to do so, we all know that olive oil is far healthier than butter. Truthfully, your guests are not likely to notice the substitution. Furthermore, olive oil is vegan, Kosher, non-dairy and fits into many special diets. Here are 10 ideas to help you get started.
Turkey
Olive oil performs well in temperatures needed for roasting

in the oven and can help you cook a delicious turkey. If you have a flavor injector, you can inject extra virgin olive oil right into the breast meat for flavorful and juicy breast meat. If you do not have an injector, you can gently lift the skin and rub olive oil under the skin. Make sure that you also coat the entire bird with olive oil in the last 30 minutes of baking for crisp, brown skin. Before serving, drizzle some extra virgin olive oil over the meat.

Gravy
Tyler Florence's recipe for roasted turkey gravy uses olive oil instead of butter. You can make this gravy ahead of time by roasting smoked turkey wings with vegetables. Full recipe.
Stuffing
For safety, most chefs recommend making stuffing outside of the bird. This butter-free, egg-free recipe features extra virgin olive oil and a surprise ingredient -- green tea. Full recipe.
Green Beans
Green beans are a classic Thanksgiving side dish. Keep it simple by boiling or steaming trimmed green beans and toss in extra virgin olive oil. Season with sea salt and pepper. Full recipe.
Cranberry Sauce
This cranberry sauce is technically a "vinaigrette" because it is made with balsamic vinegar and olive oil. Try it as a welcome update to traditional cranberry sauce for turkey, but it also works beautifully on vegetables like the above green beans. Full recipe.
Mashed Potatoes
Replace the butter in mashed potatoes with a flavorful combination of olive oil and garlic. This recipe is vegan and dairy-free. Full recipe.
Brussels Sprouts
This amazing recipe dresses the Brussels sprouts with honey and balsamic. We recommend amping up the flavor by frying them in EVOO. Full recipe.
Butternut squash and swiss chard tart
Make fall vegetables stand out with this impressive vegetable tart. This dish makes a great appetizer to serve while guests are waiting for the meal to begin. Full recipe.
Vanilla Ice Cream drizzled with EVOO
It sounds crazy until you try it. Scoop high quality vanilla ice cream into a dish and drizzle with extra virgin olive oil and sprinkle with Maldon flake salt.
Olive oil brownies
Olive oil is perfect for baking and pairs well with chocolate. Try this recipe for olive oil brownies. Full recipe.