Extra Virgin Alliance - The Olive Oils
A passion for Sicily, its culture, foodways, and especially the olive oil, moved Karen and Malcolm Bond to transform their ten-acre almond orchard into a traditional Sicilian olive grove. Dedicated stewards of the land, they have ensured that both the olive orchard and their on-site, custom-designed mill are certified organic. Bondolio is an elegant and unique California Extra Virgin Olive Oil blended from Nocellara, Biancolilla, and Cerasuola olives. This blend, while readily found in Southern Italy and Sicily, is quite rare among oils produced in California. A four-time Good Food Award winner, critically acclaimed Bondolio has received many awards, including Best in Show at the California State Fair in 2017 and 2019, Gold, Best of Class and Best of California in 2023 and frequent gold medals from several prestigious international olive oil competitions including gold at the 2023 NYIOOC World Olive Oil Competition.
MEDIA
Read an interview with founders, Karen and Malcolm Bond, in The California Table.
Bondolio Estate Blend (Organic EVOO)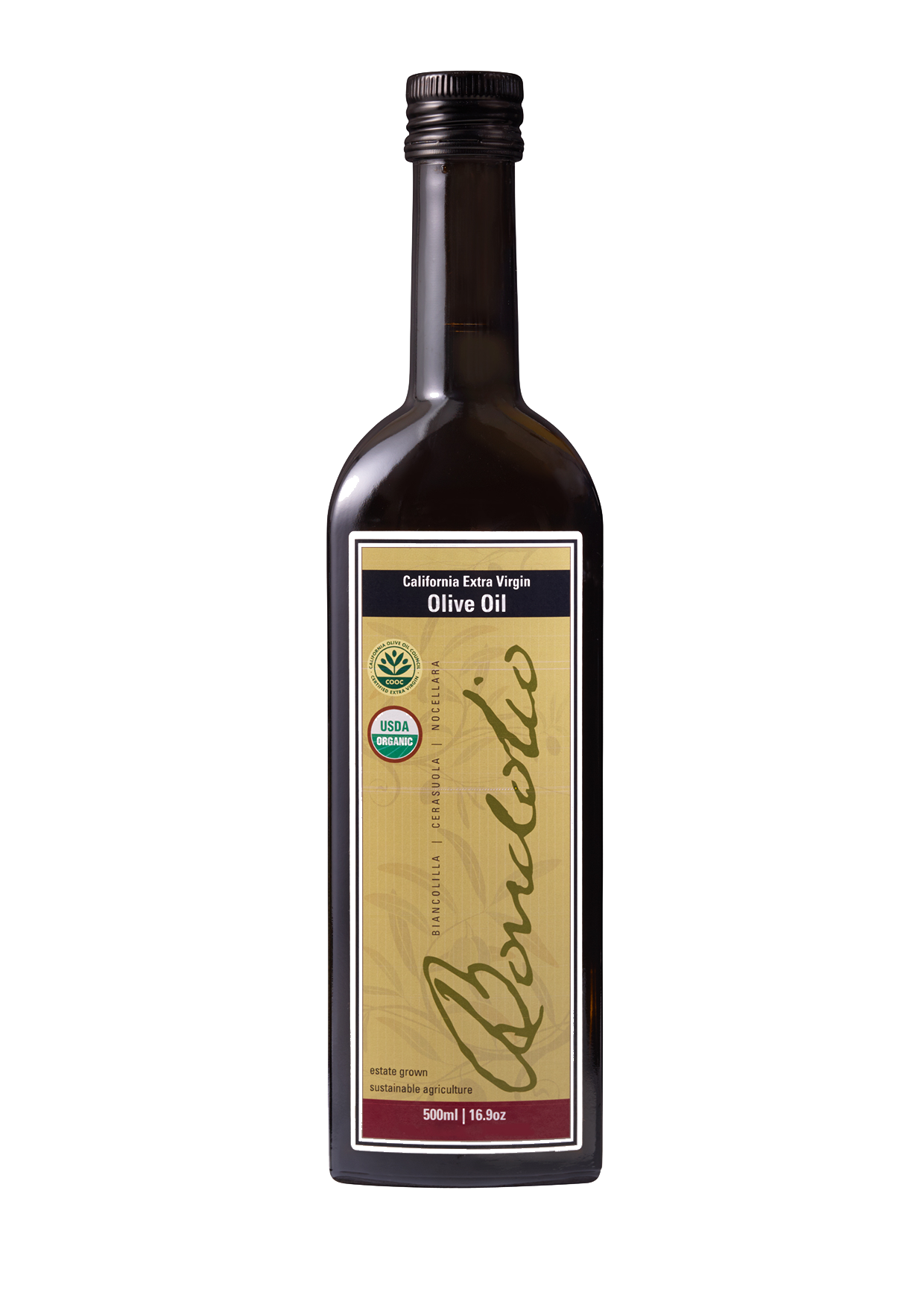 Where to buy
Bondolio Estate Blend (Organic EVOO)