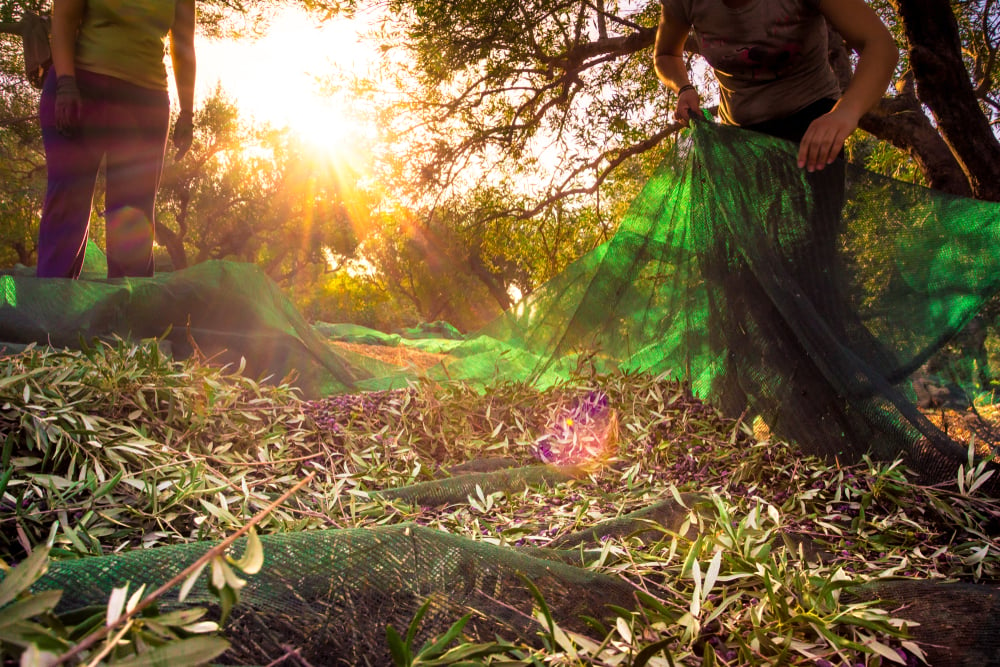 Recent reports of a blight on the Italian olive crop have triggered fears of shortage in Italy that would have negative impacts on the global olive oil market, including the potential for adulteration of olive oil with inferior products. While it is true olive oil production in Italy, Tunisia, Greece, California and others have been impacted by blight or significant temperature swings, the larger picture of olive oil production globally is far from dire.
Here are 5 things to keep in mind when consider when reaching for your next bottle of olive oil in the grocery store:
Global olive oil production is actually up. We monitor global harvests closely and we have observed that the decrease worldwide has been quite small. When you compare the 2018 crop to the rolling 5 year average, production in the EU is actually up by 4% and globally by 2%.
Lower than expected yield in Italy has been offset by production in Spain, which produced over 1.5 million tons in 2018, a 25% increase from 2017. This is consistent trends across the industry; lower crop yield in one corner of Europe or North America does not indicate a larger, imminent shortage.
Olive farmers are well versed in the cultivation of this alternate bearing fruit. Production typically moves through a biennial cycle with low yield years offset by high ones. Farmers will often employ specific techniques to mitigate these swings and ensure that they are able to produce consistently.
European and North American brands alike import oils from multiple countries. Many brands found in supermarkets are blended from olive oil from more than one country. (Pro tip, check the label on the back of the bottle to see where you olive oil comes from). Olive oil companies will simply buy from other countries with greater availability and better pricing. This is a common practice throughout the industry.
Olive Oil pricing is stable. Unless you are seeking a very specific olive oil from late 2018 / early 2019 that was produced in Italy, Tunisia, Greece or California, it is highly unlikely that your price per bottle will be impacted significantly--if at all. Olive oil prices in the supermarket do not correlate to the ups and downs in the price of olive oil as a commodity.
There is no evidence that olive oil is being cut with seed oils. There is no indication that a bad harvest in one country means that olive oil will be adulterated with cheaper oils in another. If there is a shortage of olive oil in Italy, olive oil companies will simply buy olive oil from other places, or they will use reserved oil from the previous year. With their brand reputations and revenue at stake, there would be no incentive to cut their products with cheaper oils. For instance, due to problems with California's harvest, California Olive Ranch has decided to sell imported olive oil.
To ensure you are getting what you pay for, turn to these seal programs to help you make informed decisions about the oil you purchase. The European Union offers DOP/PDO seals that indicate that olive oil was grown and produced in a certain area. Our own seal, The NAOOA Quality Seal, is the only program that buys olive oil off the shelf in supermarkets throughout North America and tests for purity and quality.