The fourth annual Olive Oil Conference will be held in the Chicago area July 10-12, 2018. We've never had a better lineup for people who are in the olive oil business, are concerned about diet and nutrition or are just passionate about olive oil. View the bios of our speakers who are at the top of their fields in the olive oil industry, nutrition, research and medicine.
---
Pierluigi Tosato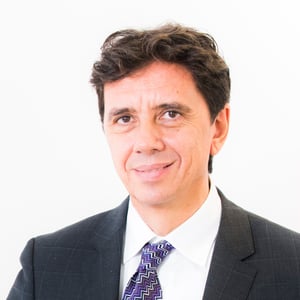 Pierluigi Tosato has been Managing Director and Executive Director at Deoleo SA since July 9, 2016 and has been its President since June 5, 2017. He serves as Chief Executive Officer at Deoleo, S.A. Prior to that, Mr. Tosato served as the Managing Director and General Manager of Acqua Minerale San Benedetto S.p.A from August 2008, and before that, as Chief Executive Officer and Managing Director of Global Garden Products (GGP). At GPP he transformed the image of the products and gave the group an international outlook resulting in exceptional revenues and margins. He served as Managing Director of Zoppas Industries Group, first as Business Unit Manager of Hilzinger GmbH and afterwards as Managing Director and Country Manager of Eltra Heizelemente GmbH. Mr. Tosato also served as CEO of Interpump Cleaning. He started as independent consultant involved in the re-construction of airports and in projects concerning hydraulic works. Mr. Tosato graduated in Civil Hydraulic Engineering from Padua University in 1988 and M.B.A. from SDA Bocconi University, Milan in 1995.
As Chief Executive Officer and President at Deoleo he has captained a paradigm shift in the Spanish olive oil sector to reverse the current model and to position olive oil as a value product in Spain and in international markets.

---
Simon Field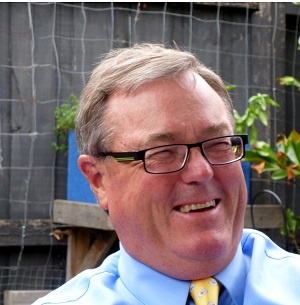 Founder and lead presenter of Extra Virgin Olive Oil Savantes, Simon Field, simply loves tasting extra virgin olive oils and using them in food. His family owns an olive grove and this keeps his approach practical and market oriented.
Simon's knowledge of the flavours of extra virgin olive oils comes from years of extensive travel to growing regions and purposeful engagement with producers.
He believes that there are many wonderful and interesting extra virgin olive oils coming from many regions. By introducing a wide range of varietals and blends for tasting, he hopes to help overcome the parochialism and bias which permeates many parts of the industry.
Savantes tasting is based on the commercial advantage of describing flavours in terms of common food ingredients. Language used, such as 'aroma and taste', is more familiar to consumers and less technical than much of the official terminology.
Simon also believes that everyone learns better when they are enjoying themselves, injecting humour and levity into sessions which could otherwise be very tedious.
He enjoys the personalities of the program participants and works hard to ensure everyone in the group receives personal attention and extra assistance if requested.
The longevity and continued expansion and diversification of Extra Virgin Olive Oil Savantes is testament to his knowledge and impartiality.
Visit http://savantes.org/ for more information.

---
Darren Seifer
Darren Seifer is a Food & Beverage Industry Analyst with The NPD Group, Inc., a leading market research company. Darren provides insights based on NPD's food-related research to organizations and companies across the country. He has authored a number of NPD food and beverage research reports that cover topics such as online grocery shopping, consumer perceptions of GMOs, how the economy affects consumers' in-home meal strategies, the profile of the organics consumer, the impact of Baby Boomers and Millennials on America's eating patterns, and the unique consumption behaviors of Hispanics in the U.S. Darren is also a contributing writer for several food and beverage trade publications and shares his thoughts on food and beverage trends at www.npd.com/blog.
In addition to presenting NPD's annual report on Eating Patterns in America, he is a frequent speaker at industry events hosted by associations and organizations that include United Fresh, The California Grocers Association, National Frozen and Refrigerated Foods Association (NFRA), Prepared Foods, The Obesity Society, Path to Purchase Institute, and others. Darren is often quoted in media coverage of food and beverage consumption issues and topics. He holds a bachelor degree from Northwestern University and makes his home in New York City.


@NPDSeifer
---
Kimberly Houlding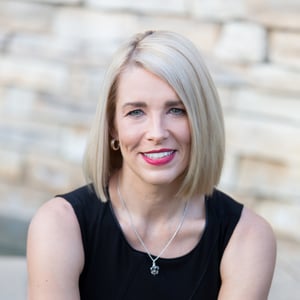 Kimberly Houlding is the President and CEO of the American Olive Oil Producers Association (AOOPA). AOOPA is a voluntary, non-profit olive oil trade association that is engaged in the development of sound government policies to ensure a fair and honest olive oil market. Previously, she worked as the Director of Operations of the Fresno County Farm Bureau. Kimberly also worked for Congressman George Radanovich (CA-19), serving as a Field Representative, specializing in agriculture and water issues. She grew up in Madera, California where her family has been farming for four generations. Kimberly holds a Bachelor of Science in Agricultural Business with concentrations in Policy, Communications and Water Science from California Polytechnic State University, San Luis Obispo. Kimberly is a graduate of the 2009 Water Education Foundation's William R. Gianelli Water Leaders program and Leadership Fresno – Class XXVII. Recently she was appointed to the Agriculture Technical Advisory Committee for processed foods (ATAC) for the USDA and USTR for a four-year term 2017-2021.


@caaglover
---
William Watson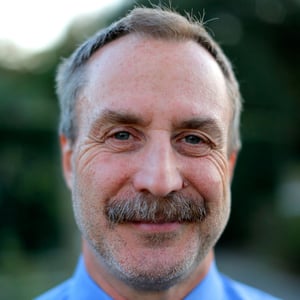 William Watson is a twenty-eight year veteran of Agriculture Promotion Groups. Currently he is the organizer of the Commodity Roundtable, an informal group of APG CEOs and Executive Directors who come together to solve issues facing their respective research and promotion boards. Watson has been with the Commodity Roundtable since its inception, in 2003.
Prior to the Commodity Roundtable, Watson served as the first Executive Director of the National Mango Board from 2006-2014. The NMB represents mango production from around the world and promotes higher awareness and consumption of mangos in the United States.
He was also the first Executive Director of the National Watermelon Promotion Board, 1990-2003. At the NWPB, he guided the NWPB from its inception into a highly successful national promotion program. By the time Watson departed the NWPB, watermelon usage among US consumers was the highest it had been since the mid-1960s.
From 1988-1989, Watson served as Assistant to the Manager of the Texas Vegetable Association and Texas Citrus Mutual in McAllen, Texas.
Watson began his career growing and shipping sweet onions, watermelons and blueberries from Tyler, Texas, where he also owned and managed a retail/wholesale produce market and a 100 head herd of registered Black Angus cattle.

---
Dan Flynn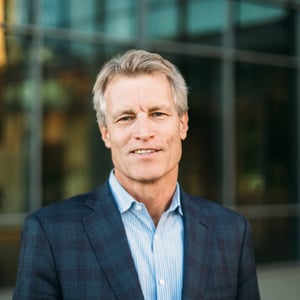 Dan Flynn is the Executive Director, UC Davis Olive Center, overseeing education, outreach, products, and strategy. He served as a consultant to the California State Legislature from 1985 to 2004 in a variety of policy areas and is the former owner and manager of an organic farm in the Sierra foothills. Dan received a B.A. in Sociology at the University of California, Santa Barbara, and an M.A. in Political Science from Rutgers University.
The UC Davis Olive Center is a self-funded university/industry coalition that seeks to do for olives what UC Davis did for wine.
The world-renowned center brings together nearly 60 UC faculty members, research specialists and farm advisors who address the research and education needs of California olive growers and processors. The center also collaborates with institutions worldwide.

---
Martha Clare Morris, ScD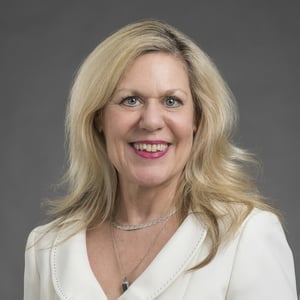 Dr. Martha Clare Morris is Professor of Epidemiology, Director of the Rush Institute for Healthy Aging and the MIND Center for Brain Health, and Assistant Provost of Community Research at Rush University in Chicago. Dr. Morris received her doctoral degree in Epidemiology from the Harvard School of Public Health. She has over 20 years experience studying risk factors in the development of Alzheimer's disease and other health problems of older persons, and in particular, how nutrition relates to these conditions. Dr. Morris is the lead creator of the MIND diet for healthy brain aging. She has a long history of NIH and other funding to examine dietary risk factors of Alzheimer's disease. Dr. Morris is also the Principal Investigator of a multi-center randomized trial of the MIND diet to prevent Alzheimer's disease and the author of the book, "Diet for the MIND".


@dietforthemind_
---
Francesco Visioli, PhD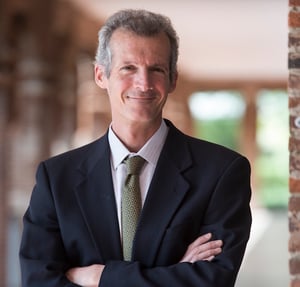 Dr. Francesco Visioli is Associate Professor of Human Nutrition at the University of Padua, Italy and senior investigator at the Madrid Institute for Advanced Studies. Dr. Visioli has conducted ground-breaking research in the biological and pharmacological properties of olive oil phenolics, including hydroxytyrosol, essential fatty acids, and their relation to atherosclerosis and cardiovascular disease. He is also studying the bioactive components of plant foods, including lycopene (tomatoes) and biophenols (wild greens).
From 1996 to 2010 Dr. Visioli was full Professor of physiopathology at the Université Pierre et Marie Curie (Paris), where he directed the "Micronutrients and cardiovascular disease" unit. He also created a method to evaluate the nutritional profile of foods (foodprofile.org), which was published in 2007 and field-tested in 2009. Dr. Visioli was a member of the Board of Directors of the International Society for the Study of Fatty Acids and Lipids (ISSFAL).
Currently, Dr. Visioli is the Editor-in-Chief of PharmaNutrition, Associate Editor of Prostaglandins, Leukotrienes and Essential Fatty Acids, in addition to being a member of the Editorial Board of several other journals. Presently, Dr. Visioli is Leader of the "Fats and Human Health" division of Eurofed Lipid and member of the European Food Safety Authority's GMO Panel. Dr. Visioli has published approximately 250 papers and book chapters, which have been cited over 10,000 times.

---
Paul A.S. Breslin, PhD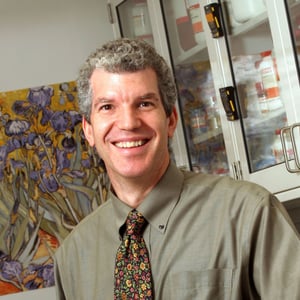 Dr. Paul A.S. Breslin is Professor of Nutritional Sciences at Rutgers University. The primary focus of his work is on taste perception with an emphasis on taste discrimination, taste enhancement and suppression, taste localization, and its impact on nutrient intake.
Dr. Breslin is a member of the Monell Chemical Senses Center, a non-profit independent scientific institute located at the University City Science Center in Philadelphia.
Dr. Breslin has conducted and published important research on olive oil. In 2005, he was on the team that discovered oleocanthal and co-authored a study in Nature with the finding that a daily dose of 4 tablespoons of olive oil confers the equivalent of around 10% of the recommended ibuprofen dose for adult pain relief. In 2015, Dr. Breslin was part of the team that discovered how oleocanthal kills cancerous cells in the laboratory by rupturing vesicles that store the cell's waste. The findings were published in Molecular and Cellular Oncology.

---
Linda Costa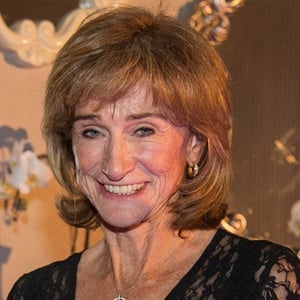 Olive oil runs in Linda Costa's veins. Her grandfather was one of the founders of the South African olive oil industry and she grew up on her father's olive farm. In her work, Linda brings her educational background in biochemistry, pharmacology, physiology and microbiology to the business of table olives and olive oil.
Linda's passion for olives centers around the health benefits associated with olives and olive oil. As a certified health coach, she believes that food is medicine and source of good health can be found at the "farmacy".
Linda is a respected figure in the olive oil field in South Africa. She is an Honorary Lifetime Member of The South African Olive Oil Association, a founding member of the South African Organoleptic Panel, a Savantes presenter and regularly judges olive oil competitions. Linda currently resides on a 500-tree olive grove in Stellenbosch, South Africa and is an consultant to olive growers.
At the Olive Oil Conference, Linda will give an in-depth presentation on polyphenols and the health conditions that are impacted by the antioxidants in olive oil. We look forward to learning more about how olive oil can prevent, and even treat, various chronic illnesses, as well as protecting our overall health by ensuring optimal functioning.

---
Frank M. Sacks, MD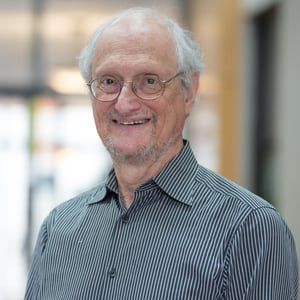 Dr. Frank M. Sacks is Professor of Cardiovascular Disease Prevention at Department of Nutrition, Harvard School of Public Health. He is also Professor of Medicine at Harvard Medical School, and a senior attending physician at Brigham and Women's Hospital where he has had a specialty clinic in hyperlipidemia with the cardiovascular division. Dr. Sacks is involved in research and public policy in nutrition, cholesterol disorders, hypertension, and cardiovascular disease.
Dr. Sacks led the panel designing the DASH (Dietary Approaches to Stop Hypertension) Study, which crafted a healthful eating pattern and demonstrated that it lowered blood pressure more effectively than any previous dietary treatment. Dr. Sacks was Co-Chair of the OmniHeart Trial that found that variations of the DASH diet that are higher in protein or unsaturated fat and lower in carbohydrate further improved blood pressure and lipid risk factors. He also led the seminal PoundsLost trial which showed the percentage of calories from fat or carbohydrate had no effect on long term weight loss. Dr. Sacks is co-investigator of the MIND study, a randomized trial of a diet that combines features of the Mediterranean and DASH diets to preserve cognition in older people, funded by the National Institute on Aging.
Dr. Sacks is was Chair of the American Heart Association (AHA) Nutrition Committee and co- authored the AHA's Presidential Advisory on Dietary Fats and Cardiovascular Disease in 2017. He was a member of the Lifestyle Working Group of the National Heart Lung and Blood Institute, which designed the American Heart Association guidelines for diet and exercise. Dr. Sacks received the 2011 Research Achievement Award of the American Heart Association for lifetime research accomplishment.

---
Simon Poole, MD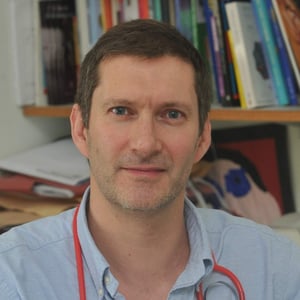 Dr. Simon Poole MBBS DRCOG is a Cambridge based medical doctor, author, broadcaster and commentator and is an internationally renowned authority on the science, application and communication of the Mediterranean diet. He is an expert scientific consultant on extra virgin olive oil and a member of the Advisory Board of the Olive Wellness Institute.
Simon is a member of Council of the True Health Initiative, Public Health Medicine Committee and General Practitioners Committee of the British Medical Association as well as on the Council of the Royal College of General Practitioners and a founding member of the British and European Lifestyle Medicine Societies. Simon is an international senior collaborator with the NNedPro Global Center for Nutrition and Health and has held teaching appointments at Cambridge University.

In addition to regular conference organisational and speaking roles including the Vatican Pontifical Accademy Food Values initiative, Simon has regularly published on the subject of nutrition, lifestyle and public health in scientific journals, the Guardian, for magazines such as Cook Vegetarian and Body Language as well as making international radio and television appearances. Simon has been described as "the most passionate advocate of the Mediterranean diet and a tireless ambassador for good quality olive oil".

He is author of Gourmand international prize winning book The Olive Oil Diet which describes the role of extra virgin olive oil at the heart of the Mediterranean diet, relating the nutritional science to production, taste characteristics and health to bring the extraordinary benefits of extra virgin olive oil to new audiences across the world.


@tasteofthemed
---
Sara Baer-Sinnott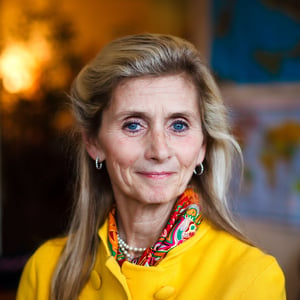 Sara Baer-Sinnott is President of Oldways, a nonprofit food and nutrition organization with a mission to bring traditional foods, foodways and lifestyles – ones that are good for people and good for the planet – to people around the world. She has been an instrumental figure at Oldways since its early days, joining the staff in 1992 to work on one of the first overseas Symposiums (Food, Culture and Discovery in Spain) and the first International Conference on the Diets of the Mediterranean, where the Mediterranean Diet Pyramid was introduced. Sara assumed the presidency of Oldways in May 2010, and she develops company strategy, oversees all Oldways projects and programs, and works closely with members of the Oldways staff.
Sara has helped develop ground-breaking programs including its Traditional Diet Pyramids; African Heritage & Health program; the Whole Grains Council; Mediterranean Foods Alliance; Healthy Pasta Meals; High Five Children's Cooking Curriculum; Culinary Travel; and many others. Sara is also co-author of The Oldways Table with Oldways' Founder K. Dun Gifford.
Before joining Oldways, Sara was the Special Projects Editor at Inc. Magazine, and she's also worked for state and federal government agencies. She has a B.A. in Economics from Hobart and William Smith Colleges, and an M.A. in Regional Planning from the University of Massachusetts at Amherst.

---
Mercedes Fernández Albaladejo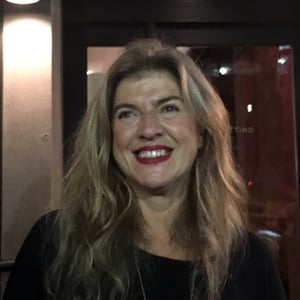 Mercedes Fernández Albaladejo works for the Executive Secretariat of the International Olive Council, the UN-brokered international commodity organization for olives and olive oil. After qualifying and working as a doctor she joined the IOC where she was initially in charge of overseeing IOC-funded scientific research. Since 2005 she has headed the IOC Standardization and Research Unit, which is responsible for developing and updating standards and methods for the physico–chemical and sensory analysis of olive products in partnership with experts and specialist agencies and for harmonizing product standards in line with the objectives of the International Olive Oil and Table Olive Agreement. The main focus of her work is on quality control, fair international trading, consumer rights protection and fraud prevention. She liaises actively with international standards agencies and participates as a speaker in international congresses and seminars besides writing publications and articles on olive oil and table olives.
---
Joseph R. Profaci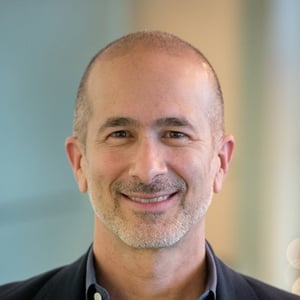 Joseph R. Profaci was named Executive Director of the North American Olive Oil Association in October 2017. He is an experienced food products attorney and business manager, with 25 years of experience in the olive oil category. Prior to joining NAOOA, he served as general counsel for Colavita USA, LLC, a leading importer and distributor of Italian specialty food products. Mr. Profaci has long been an active member of the NAOOA, serving as the organization's chair from June 2015 – June 2017. Mr. Profaci is a graduate of Harvard College and New York University School of Law.

---