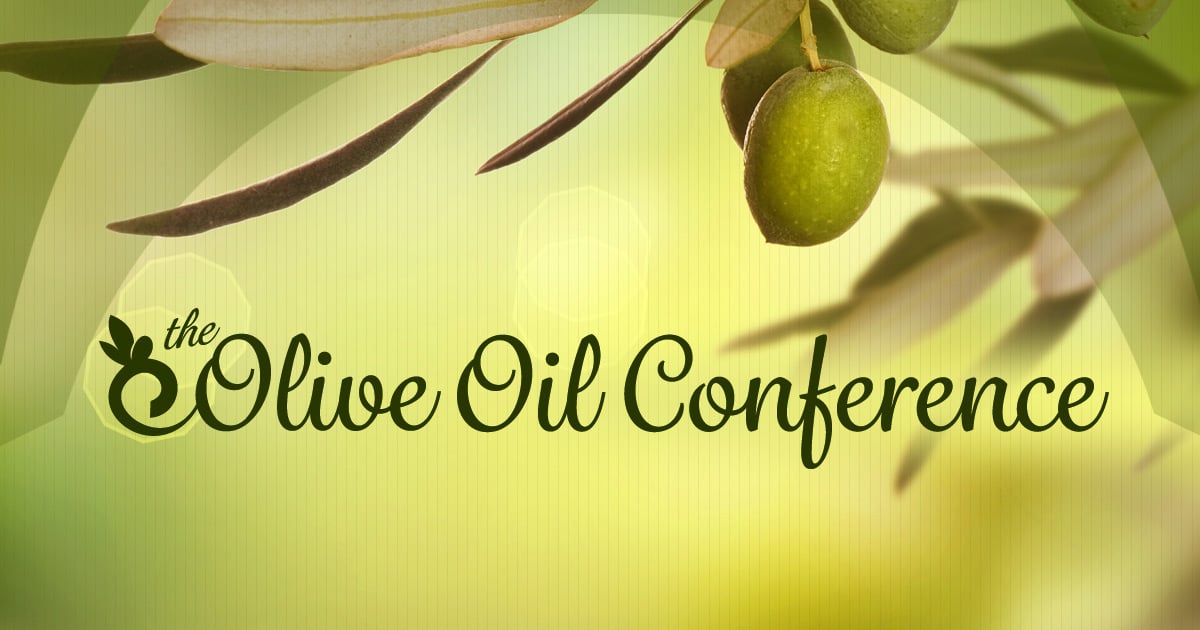 The fifth annual Olive Oil Conference, co-hosted by the North American Olive Oil Association (NAOOA) and Extra Virgin Olive Oil Savantes, will be held June 20 to June 22, 2019, at the Harvard Club, located at 35 W. 44th Street, in New York City.
The conference will kick-off with a cocktail reception and olive oil parings dinner on the evening of Thursday, June 20. The first full day of the conference, July 21, will focus on issues pertinent to the olive oil industry.
The conference program is packed with unique informational sessions that will be of interest to anyone who works in the olive oil industry or has an interest in nutrition and health--or is just simply passionate about olive oil.
Key Note Address by Maria Reyes, KeHE Distributors
Your chance to hear from and question a leading retail expert on the state of the olive oil industry and how producers and retailers might elevate olive oil marketing.

Insights on Digital Marketing with Focus on Selling to Millennials
Steven Lerch of StoryArc Consulting (formerly of Google) will provide his perspective on taste and lifestyle trends that can inform your marketing efforts, particularly with respect to millennial buyers and consumers.
Using Flavor to Increase Olive Oil Consumption
Simon Field of Extra Virgin Olive Oil Savantes will provide an olive oil tasting refresher course as continuing education into the world's wide variety of delicious olive oil flavors.

Combatting the Misinformation about "Smoke Point"
Be the first to hear results presented by the Olive Wellness Institute of research performed this year and in 2018 by Modern Olives Laboratory on the changes that occur during heating, comparing the performance of olive oils compared with some of the most common supermarket oils. Presented by dietitian and nutritionist Jacqui Plozza, Boundary Bend.

Olive Oil and Diabetes Management
Popular physician and author of "The Olive Oil Diet," Simon Poole will explain the basics of how olive oil has proven effective in the management and even reversal of diabetes.
We are pleased that the conference will be presented again this year in conjunction with Extra Virgin Olive Oil Savantes, which offers attendees an invaluable practicum in the basics of olive oil tasting and appreciation. On June 22nd, Extra Virgin Olive Oil Savantes will conduct an olive oil tasting challenge where attendees can test their mettle, distinguishing extra virgin olive oils from those that are not, among other exercises.
Don't lose your spot! Register today for this timely and relevant conference to stay abreast of important issues affecting the olive oil industry, to network, to engage in olive oil tasting training, and above all, to indulge your passion for all things olive oil.

Note: A very limited number of rooms have been blocked at the Harvard Club for June 20 through June 22. We urge you to make reservations immediately! Click here for more information on tickets and hotel rooms.