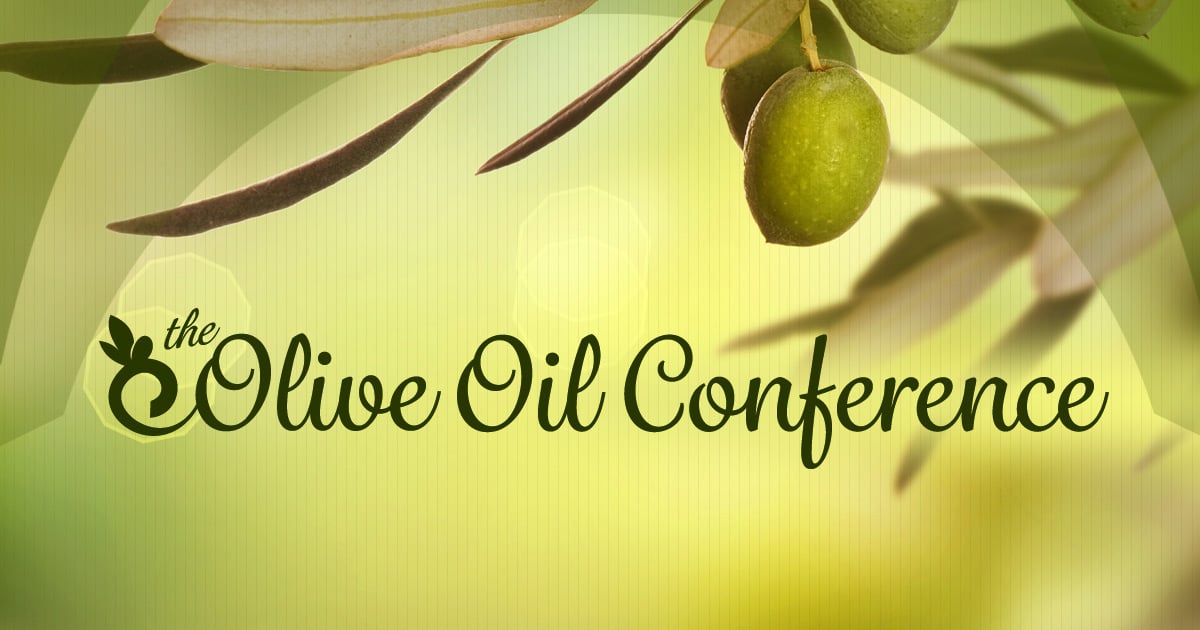 The fifth annual Olive Oil Conference, co-hosted by the North American Olive Oil Association (NAOOA) and Extra Virgin Olive Oil Savantes, will be held June 20 to June 22, 2019, at the Harvard Club, located at 35 W. 44th Street, in New York City.
The conference will kick-off with a cocktail reception and olive oil parings dinner on the evening of Thursday, June 20. The first full day of the conference, June 21, will focus on issues pertinent to the olive oil industry.
The conference program on June 21 is packed with unique informational sessions that will be of interest to anyone who works in the olive oil industry or has an interest in nutrition and health--or is just simply passionate about olive oil. Check out our lineup of distinguished guest speakers below:
Welcome
Joseph R. Profaci – Executive Director, North American Olive Oil Association
Key Note Address: Elevating Olive Oil Marketing
Maria Reyes, Director of Category Management, KeHE Distributors
Using Flavor to Increase Olive Oil Consumption
Simon Field of Extra Virgin Olive Oil Savantes
(including Olive Oil Tasting Refresher)
Selling Olive Oil in the Digital World: Food Trends, Taste Preferences and Lifestyle
Steven Lerch of StoryArc Consulting (formerly of Google)
Roundtable Discussion of Olive Oil Marketing Strategies for Millennial Consumers
Moderated by Alexandra Kicenik Devarenne (CalAthena).
Panelists: Maria Reyes, Steven Lerch, Jess Cording (JessicaCordingNutrition.com)
Combatting the Misinformation about "Smoke Point"
Jacqui Plozza, Nutrition Strategy and Education Manager, Boundary Bend Olives
"Where there's smoke…it's probably just steam!"
Janey Lee, Digital Marketing, NAOOA
Diabetes, Olive Oil and the Mediterranean Diet
Dr. Simon Poole, author of "The Olive Oil Diet"
Diabetes Management Cooking Demonstration
Amy Riolo, award-winning chef and TV personality, author of "The Mediterranean Diabetes Diet Cookbook."
We are pleased that the conference will be presented again this year in conjunction with Extra Virgin Olive Oil Savantes, which offers attendees an invaluable practicum in the basics of olive oil tasting and appreciation. On June 22nd, Extra Virgin Olive Oil Savantes will conduct an olive oil tasting challenge where attendees can test their mettle, distinguishing extra virgin olive oils from those that are not, among other exercises.
Don't lose your spot! Register today for this timely and relevant conference to stay abreast of important issues affecting the olive oil industry, to network, to engage in olive oil tasting training, and above all, to indulge your passion for all things olive oil.
Note: A very limited number of rooms have been blocked at the Harvard Club for June 20 through June 22. We urge you to make reservations immediately! Click here for more information on tickets and hotel rooms.