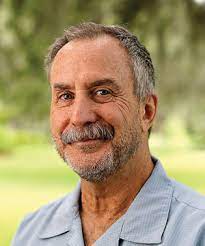 SPEAKER
WILLIAM WATSON, THE FRESH APPROACH
William Watson is the organizer of the Commodity Roundtable, (CR) an informal share-group of CEOs and Executive Directors who come together to solve issues facing their respective agriculture research and promotion boards. Examples of these grower organizations include The Cotton Board, National Pork Board, National Dairy Board, Cattlemen's Beef Board, Mango Board, Watermelon Board and the United Soybean Board. Watson has been with the Commodity Roundtable since its inception, in 2003. He is also the Managing Director of the newly created Colombia Avocado Board.
Prior to the Commodity Roundtable Watson served as the Executive Director of the National Mango Board, (NMB) from 2006-2014, and the Executive Director of the National Watermelon Promotion Board (NWPB), 1990-2003. He is currently the managing director of the newly formed Colombia Avocado Board.
From 1988-1989, he served as Assistant to the Manager of the Texas Vegetable Association and Texas Citrus Mutual. Watson began his career growing and shipping sweet onions, watermelons and blueberries from Tyler, Texas, where he also owned and managed a retail/wholesale produce market and a herd of registered Black Angus cattle.
When he is not creating organizations to help growers, Watson pursues his passion of photography while hiking, biking or kayaking throughout Florida's wilderness.